Flipboard announces 56M users and version 2.0 coming to Android "very soon"
6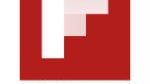 According to CEO Mike McCue, Flipboard is doing really well these days. McCue spoke at TechCrunch Disrupt NY today, and said that Flipboard is "growing at a record pace and adding new partners all the time." The numbers are pretty impressive, and even better news is that McCue says that the huge redesign of Flipboard 2.0 will finally make its way to Android "very soon".
McCue says that Flipboard has hit a new milestone, reaching 56 million users across different platforms. He also admitted that the company has been putting iOS first, which isn't much of a surprise since
Flipboard 2.0 hit iOS about a month ago
, but hasn't yet gotten to Android. But, McCue said that "Android has been striking in terms of how quickly it's growing. Android 2.0 is coming very soon. We're putting finishing touches on it. … It'll ship as soon as it's ready."
Unfortunately for Android users, while it's good news that the update is coming soon, that quote doesn't really promise to give more priority to Android. Still, it's nice that all of the nice new features will hit Android soon.
Recommended Stories