Flipboard 2.0 brings lots of changes to iOS, coming to Android next month
13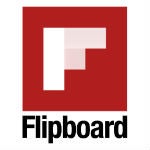 Flipboard has been one of the better magazine-style news readers around for a while, and it has been getting pretty regular updates, but today marks the first major version bump for the app. Flipboard 2.0 brings a number of UI changes, and even has new options to let you create your own magazine. Unfortunately for some, the update is only available on iOS right now, and won't be coming to Android until next month.
There are a lot of changes with Flipboard 2.0, so many that the official video below is over 7 minutes long. The biggest is just how social the app is trying to be. We mentioned that you can make your own magazine. This is done by saving articles, photos, videos, and audio, then organizing them into magazines. You can keep these for yourself, but you can also make them public and share them with others. There is also a new commenting system where you can comment on articles and even use @mentions to connect with other Flipboard users.
The Content Guide has been redone to more easily access your content and your magazines, plus the public magazines shared by others. Flipboard also looks to be replacing Pocket or Instapaper, with a new bookmarklet that will let you "Flip" websites into your Flipboard to read later. There is a new Recommended Reading section with articles Flipboard thinks you will like.
In addition to announcing the new update, Flipboard has also announced that it has hit 50 million users, which is pretty impressive. There is a lot of new stuff in the app, so it may be easier to just try it out. If you want to get the new Flipboard 2.0, it's available for free in the
iTunes App Store
.