Five years ago this month, a press conference paved the way for the Android revolution
34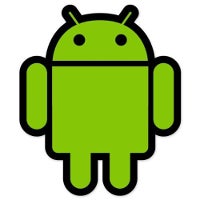 The way was paved for the subsequent Android revolution on October 6th, 2009. On that date, slightly more than five years ago,
Eric Schmidt and Lowell McAdams met with the press
. At the time, both men were the CEO of their respective firms, Google and Verizon Wireless. In those days, Verizon was not considered a likely Android vendor because of the way the carrier had locked down all of its handsets.
During the press conference, it was announced that Verizon would sell two Android powered models for 2009, to be offered by two unnamed manufacturers. Verizon said that it would continue rolling out Android devices over the next few years (gotta chuckle when you read that). The Android handsets would come loaded with apps provided by the carrier, Google and third party developers. Nobody knew it at the time, but the smartphone market was about to undergo a huge shift.
Earlier that year,
the Palm Pre wowed the crowd at CES
and it was assumed that Palm's handset would assume the mantle of top Apple iPhone challenger. But poor marketing and lack of a wide selection of apps surprisingly left the door open when October rolled around. By that time, there had been leaks about a device called at various times, the Motorola Sholes, the Motorola Tao and the
Motorola DROID
. On October 1st,
images of the device leaked
. On the same date, we reported that
the device would be called the Motorola DROID
and would support Adobe Flash.
On November 5th,
Verizon launched the Motorola DROID and the HTC DROID Eris
. It was the former model, of course, that kicked off Androidmania. At the time, we wrote about its "massive" 3.7 inch screen. The DROID was a huge hit. With Verizon customers unable to buy the
Apple iPhone 3GS
, Big Red's subscribers were desperate for a high-end device that could do the things that the iPhone could do, and do the things that the iPhone couldn't (surely you remember the 'everything iDon't, DROID Does' ads).
Even though the DROID was available for only two months in 2009, it was
named Time Magazine's Device of the Year
. The Android platform was on its way to becoming the dominant mobile platform on the planet. Who would have thought that this was ahead for Android five years ago?