Five of the best apps for brain fitness / mind training
6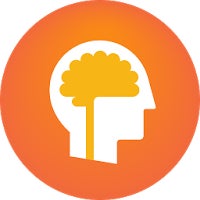 "Brain fitness" is a term used to describe the activity of solving logical puzzles on a daily basis, which should result in a slow improvement of one's cognitive abilities, and reducing the risks of age-related dementia diseases. It's mostly a hypothesis, due to the fact that a large portion of the inner workings of the human brain are still a mystery to science. However, it's a widely adopted understanding that the more you use your noggin, the more "in shape" it will be – something that has been proven true for most of our body parts (Neurogenesis theories support this, stating that regular stimulation of the brain cells increase their connections to neighboring cells and lengthen their life span).
So, how does one "do" brain fitness? Puzzles and logical games have been a favorite pastime of people for ages now. Chess has existed from as early as the 6th century, while other board games date to thousands of years BC, and their perseverance through time is probably a good enough proof that people love to train their logical minds – and to compare their progress to others!
In modern times, logical games have made the jump to PC and consoles in the form of quests or plain puzzlers. And, of course, in the post-PC era, we all have a gaming-capable device in our pockets at all times.
So, scientists and developers have teamed up to create various puzzle-based apps and services that are focused on "brain fitness". The idea is simple – play 3 to 5 short, time-dependant, and challenging puzzles on a daily basis and increase various aspects of your mind's prowess – focus, attention-to-detail, spacial thinking, language skills, and many others. The apps are designed so that you can blast through a training session for about 10 minutes, but you can keep playing beyond your scheduled exercise, if you feel the need or desire to do so.
Below, we picked out the 5 best ones that we stumbled upon. They are all free-to-play, but offer Pro subscription plans for increased results, should you feel the need to hurry things along. Check them out!
Lumosity
Lumosity had a pretty aggressive marketing campaign, with banners popping up on a lot of websites, so you've probably heard the name. Well, the app is worth your time, if you want to do some noddle training as well. It tailors its wide variety of exercises to your needs and skill and reminds you to play on a daily basis. The free version gives you 3 games per day, whereas the subscription plan lets you play 5.
Lumosity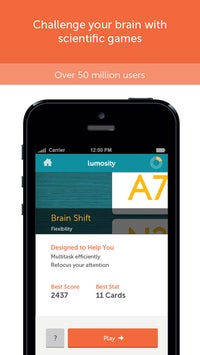 NeuroNation
NeuroNation gives you access to its "basic training" course for free – it starts you off with 3 different exercises and more will unlock as you gain "xp" (solve puzzles successfully). Intelligence, Focus, and Memory "courses" are also available, but need to be "unlocked" via in-app purchases.
NeuroNation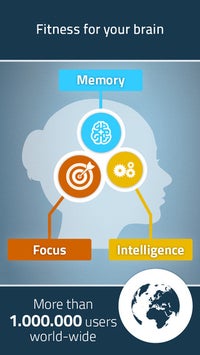 Elevate
Elevate puts a lot of focus on reading, writing, understanding, and generally becoming better at managing your linguistics. It does, however, also have tests for memory and math – just so it could keep your logics on
edge
!
Elevate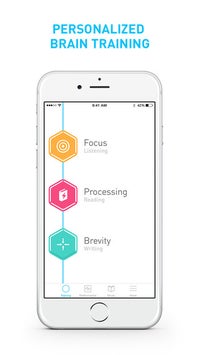 Peak
Peak is much like Lumosity, focusing on a lot of different exercises for your noggin. It follows the very same free vs subscription model of the rest. The Pro upgrade will also allow you to build a personalized program for better, more focused results (as per what the developers say, that is). The app also provides a great "brain graph", which will show you how you compare to others in your age group, even if you are just using the free version.
Peak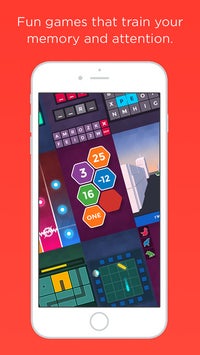 Fit Brains
Fit Brains is oriented on visuals and reflexes, training the user's focus and observance skills. It works on the same model of free puzzles that the user can progress through, combined with unlockable, subscriber-only tests.