Fitbit's app now automatically tracks fitness activities on the Google Nexus 6P and Nexus 5X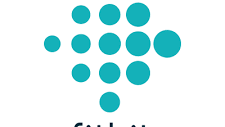 Fitbit has just pushed a new update to its Android app that enables the
Google Nexus 6P
and
Nexus 5X
to automatically track basic fitness information such as steps, distance, and the number of burned calories without the need of a dedicated wearable.

While modern smartphones integrate all of the technology that is required for tracking fitness activities, they also use up a lot of battery juice when used as fitness trackers.

That's exactly the reason why certain smartphones come with motion co-processors, which are toned-down and energy efficient chips that can access components such as the accelerometer or the barometer without using as much power as the main processor. Unfortunately, despite the rising popularity of the motion co-processor, there aren't too many apps out there that can automatically track activities and then provide useful stats.

Fitbit's updated Android app has the ability to automatically track bike rides, steps, and other basic fitness information. The feature is called MobileTrack and it makes use of the Android Sensor Hub, a dedicated co-processor fitted inside the Google Nexus 6P and Nexus 5X that taps into the camera sensors without having to wake up the phone.

As things stand right now, those looking for around-the-clock fitness tracking are forced to resort to a dedicated wearable, such as the ones from Fitbit, the world's largest wearable manufacturer. Hopefully, however, more fitness apps will soon be able to automatically track at least basic fitness information. While the fitness information provided by Fitbit's new MobileTrack feature is not as detailed as that coming from dedicated fitness trackers, at least users can now track basic info throughout the day without having to worry that they're burning through their battery life.