Fitbit Charge 2 and Flex 2 preview: sporty activity trackers receive welcome new features
4
Fitbit has a comfy leading position on the wearables market, but the company isn't willing to dwell to much on its laurels. Ready to flex their muscles are the Fitbit Charge 2 and Flex 2 – successors to two of the company's most popular products.

Fitbit Charge 2 price is $149.95, tracker is already available


Fitbit Flex 2 price is $99.95, tracker ships in late September
CHARGE 2 MEASURES YOUR HEART RATE AND HELPS YOU CALM DOWN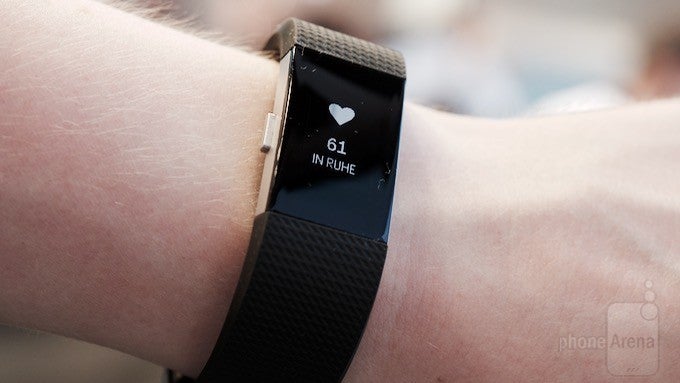 While the Charge 2 isn't much to look at, it's still miles better than its predecessor. The screen now occupies much of the front side of the tracker, and while the overall look is way more balanced and harmonious, the standard rubber band kind of gives it a rough, sporty look.

You do have the option to go for the slightly more eye-friendly Special editions, which bring a more elegant look, but also drive the price up a little bit, from $150 to $180. Or, you could also purchase the separately sold leather band (the Charge 2 has replaceable bands) for $70, which seems a bit pricy.
So, what's new? The Charge 2 has a heart rate sensor – always an appreciated feature by fitness buffs. From automatic sport session (and type) detection, to checking your cardio fitness level, to the mandatory activity tracking (steps, calories, distance, etc.) and automatic sleep detection, the Fitbit Charge 2 is very well equipped to handle all kinds of fitness needs. A particularly cool new feature unique to the Charge 2 is the Guided Breathing exercise. In 2-minute or 5-minute sessions, Guided Breathing will take you through the wonderful world of deep-breathing, and if done right, will lead to a calmer, more relaxed you. The Charge 2 displays visual guides on exactly when and how you have to breathe in and out, which is in correspondence with your heart rate at the moment. The display itself allows you to choose from a bunch of simple watch face designs, and can display call and message notifications. It's nothing pretty to look at, though; it's basically the simplest, most utilitarian OLED display possible.
FLEX 2 IS A SWIMPROOF, NO-NONSENSE TRACKER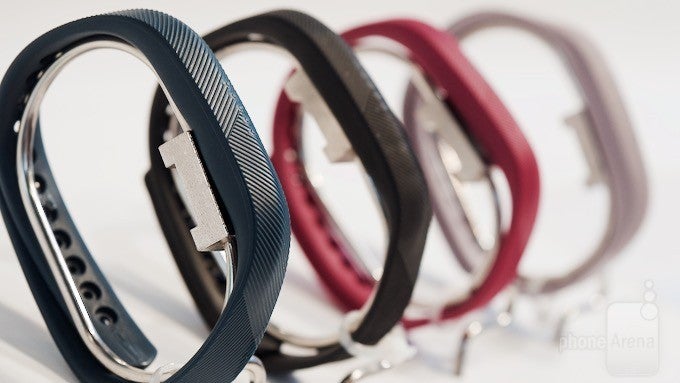 There's a bit of a style problem that comes with bigger fitness bands like the Charge 2. They end up looking like sporty electronic watches, so many people prefer wearing them
as
watches. So what happens if there's a special occasion and you want to wear a nice, luxury watch for the night? You need to take off your fitness tracker and lose all eventual activity, that's what! This is where the simpler, smaller bands like the Flex 2 come in. The Flex 2, being a thin and more abstract wrist band, can easily sit on one hand, while you wear a normal watch on the other, all without looking offensively geekish.
Similarly to how the Charge's design has progressed, in this new iteration, the Flex has become a much more easy-to-look-at product. Switching from a horizontal to vertical arrangement of the LED lights, as well as exhibiting an overall more uniform and consistent shape, the Flex 2 is a tracker of decent appearance, yet the frustratingly cheap-feeling rubber wrist band is all but nice. Now, Fitbit does make an effort to beautify the Flex 2 by selling a shiny metal bangle and even a pendant housing, which look way fancier than the stock rubber band, and in which you can put the tracker itself (you can remove it from the rubber band). However, those two accessories carry a specific styling that obviously won't appeal to everyone. At the end of the day, the Flex 2 remain a much less attractive alternative to style-conscious trackers like the Misfit Ray, for example.

Despite the lack of display, the Flex 2 can still do quite a bit to enhance your fitness activities. For starters, it also has automatic exercise recognition, auto sleep tracking, and basic notifications courtesy of the four LEDs on the front. Probably the biggest new feature of the Fitbit Flex 2 is that you can now take it for a swim, whether to the beach or to the pool (5 ATMs). This makes it the first Fitbit tracker capable of such feats.
The Fitbit Charge 2 and Flex 2 add a bunch of welcome features, and come at decent prices as well: starting at $150 for the Charge 2 and $100 for the Flex 2, which makes them fairly competitive against the other premium options out there. The Charge 2 (available now) and Flex 2 (coming in late September) being meaningful improvements to their respective lines, and while they still leave a lot to be desired in terms of style and design, they do come with a very robust set of features and a premium software platform that are sure to leave no workoutaholic dissatisfied.