First quarter analysis shows T-Mobile continues to dominate postpaid growth; Sprint's leasing a winner
13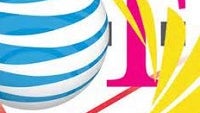 No one disputes T-Mobile's disruption of the American wireless market, but how does it really stack up against AT&T, Sprint, and Verizon? Well as you might expect, it is doing quite well.
Despite
occasional hiccups with marketing
over network coverage claims, T-Mobile is outpacing its three larger rivals in postpaid net phone additions, and that is a big deal, particularly since the growth of tablet sales is expected to decline.
One category that is a big player in the continued growth of for a saturated market like the United States is in "connected" devices. Combined with recent tablet data, the two categories are growing four time faster than smartphones.
Equipment installment plans has proven to be widely popular, but Sprint appears to have a winner when it comes to equipment leasing. In the first quarter of 2015, Sprint saw nearly 40% of its smartphone sales tied to the carrier's new leasing program, easily beating installment options by better than 2-to-1. On the subscriber count, Sprint is just inches away from T-Mobile overtaking the carrier for the number 3 spot.
In the final analysis, AT&T is trending negative which may be cause for worry and Sprint is still below the break-even point. Verizon took it on the chin, but the same thing happened in the first quarter last year too. T-Mobile has been consistently adding on average about 1 million subscribers every quarter.
sources: Jackdaw Research via
FierceWireless