Verizon trolls T-Mobile in its backfired #NeverSettleforVerizon campaign
31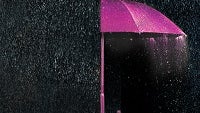 As the saying goes, turnabout is fair play. T-Mobile may have single-handedly transformed the American wireless landscape, but to-date, significant parts of the industry remain the same.
While T-Mobile has clawed its way into an impossible-to-ignore position of growth, Verizon and AT&T are the two big boys on the block, and Sprint is still considered the third largest carrier. That is just the way it is, for now anyway.
Team Magenta's outspoken CEO, John Legere, talks a big game, and rightly so. Sometimes though, even the best of us get a little too big for our britches. While T-Mobile's growth is expected to overtake Sprint (eventually), Legere has been setting his sights on AT&T and Verizon.
That is no small feat, and even two years ago at CES 2013, Legere admitted that Verizon's network was a winner. Verizon certainly does cost more than its competition, but for the money, you pretty much have coverage everywhere, and Big Red's customers know it.
That is why it was somewhat amusing to see T-Mobile's latest social media campaign to turn Verizon's #NeverSettle on its head and into #NeverSettleforVerizon hit a wall, hard. Verizon's
customers made their feelings clear
as part of the campaign, and Big Red did its part too.
T-Mobile has been doing commendable work on its network and coverage. However, let us be frank, it does not currently hold a candle next to Verizon. Yes, T-Mobile's data speeds with its LTE coverage in the cities is very good, but that LTE coverage drops quickly in many markets. It is, as Verizon aptly pointed out, like taking half an umbrella out in a rain storm.
That is not to say T-Mobile does not have big plans. Indeed,
as noted earlier this year
at Deutsche Telekom's Capital Markets conference, T-Mobile is well on the way to expanding its coverage. It remains to be seen how overall capacity will shake out, but we think Team Magenta's umbrella will be quite a bit bigger by Christmas.
Is it a knock-out smack-down? Not really, but every now and then the truth trumps the rhetoric.
source:
Verizon
(Twitter)
Recommended Stories