First iPhone 7 Plus teardown reveals 2675 mAh battery, flaunts the optical zoom system
31
UPDATE 9/16
:
The unit tore down here is most likely a prototype, as the iFixit disassembly of the retail unit shows a 2900 mAh battery and different internal layout.
On the eve of its imminent release for the masses, an
iPhone 7 Plus
in the
fashionable Jet Black
has been disassembled on video for the world to see. It doesn't seem very heard to pry it open and examine the innards, even though the handset is now waterproof, with generous amount of gaskets and adhesive applied all around to achieve the feat. Of course, that means that when you send yours to repair, the shop will have to restore the water-tight rating to its previous state, but that's a story for later on when people start dropping theirs and sending them for a fix.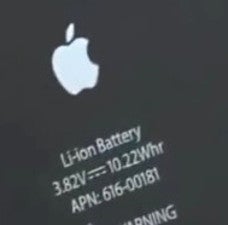 The largest part inside is, naturally, the battery pack, which has 10.22 Wh electrical energy written on it, and 3.82 voltage. This translates to a roughly 2675 mAh actual battery capacity.
According to Apple, this is good for an hour more of battery life compared to the 6s Plus, but the bump seems to stem from hardware and software optimizations, rather than an increase in battery capacity compared to its predecessor.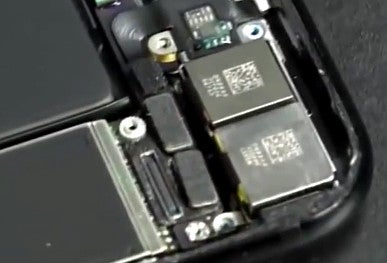 Notice the difference in height?
We also get to see the most intriguing new feature of the 7 Plus, namely the dual camera set up in the right from the top of the battery, and you can clearly notice the difference in height between the wide angle and the telephoto lens optics that allows for true 2x zoom for the first time in such a thin handset.
Unfortunately, we can't really grasp if there are two speakers at the bottom, as Apple lists in its ports and connectors diagram for the new iPhones, but more detailed teardowns could be coming soon.

After all, in a few hours it will be Friday in Australia, and the first thorough examinations of the iPhone 7 innards shouldn't be far behind.