First guy in line for the iPhone 4 says he's Gray Powell
10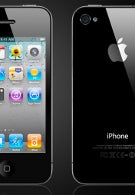 You do remember who Gray Powell is, right? He's the unlucky guy who lost the first Apple iPhone 4 prototype that was later
bought and revealed
to the world by Gizmodo. Looks like he still has the passion to perform for Apple as he was reported as first in line for an iPhone 4.
The TV folks from the Bay Area ABC7 network turned a regular trip to an iPhone 4 line into a bizarre coincidence. The news station was broadcasting a piece earlier on about the lost iPhone 4 prototype by some Gray Powell. To viewers' surprise, the crew that went to interview the first guy in line at an Apple store in San Francisco reported his name as... you guessed it... Gray Powell. Someone watching at the time rushed to spread the word about the surprising coincidence.
Now, either Gray Powell has a pretty thick skin, the editor was asleep at the wheel when ABC7 transitioned from the first story to the last, or the guy made fun with the reporters posing as the notorious Apple engineer. Sadly, it turned out a trivial TV mismatch as the story got updated with the real name of the first person in line at the San Francisco store. If you are still interested, his name is Joe, and he gave the actual first person in line $400 to take his place. Now that, in its turn, is newsworthy.
Apple iPhone 4 Specifications
|
Hands-on
source:
TechCrunch