First ever Motorola-designed Lenovo smartphones spotted – stereo speakers, fingerprint sensors, impressive screen-to-body ratio
37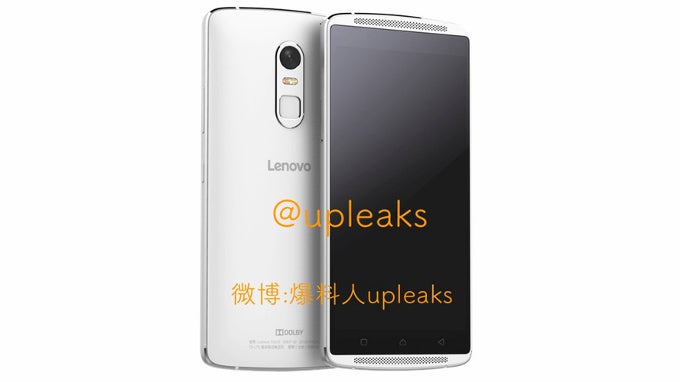 So, as most of you probably know by now, back in January 2014,
Lenovo purchased Motorola
for $2.91 billion. However, up until recently, the two companies have been doing their own thing, with Motorola designing and selling its handsets under its own brand, and Lenovo doing the same thing. However, due to disappointing results, Lenovo has decided to
slim down its Mobile branch
and
begin merging it into Motorola
. This means that the latter will soon be responsible for the
designing and building of all Lenovo handsets
.
So, it appears that the first Motorola-made Lenovo handset is well on its way. Lovingly named the Lenovo Lemon X (most probably a working title), it's a 5.5" phablet with stereo front-firing speakers and a fingerprint scanner on the back. It has recently paid a visit at TENAA – China's telecommunications equipment certification center – and keen eyes have spotted another handset coming through alongside it – one that looks similar, but specs tell us is a midrange variant of the same line.
The suspected Lemon X, named Lenovo X3c70, appears to have a metal build with polished looks. Its thickness is listed at 0.37" (9.4 mm), but the arched back and thin bezels speak of a phone that just may be a pleasure to hold. Its main camera is listed as a 21 MP snapper, while its selfie cam has an 8 MP sensor. The phone has 3 GB of RAM, 64 GB of internal memory, and a hexa-core processor – most likely the Snapdragon 808. And, as previously mentioned, it rocks a 5.5" display, which has a 1080 x 1920 pixel resolution. The possibility for storage expansion via microSD is still up in the air, as TENAA has it listed as "stand by".
The mid-range variant is called K51c78 and looks a bit less refined than its classier sibling. Despite the fact that it'll be slimmer, at 0.34" (8.7 mm), its larger body speaks of thicker bezels, and its back panel looks much less polished and appealing. This one will have an octa-core processor, clocked at 1.3 GHz, 2 GB of RAM, and 16 GB of internal storage, expandable with microSD of up to 32 GB. Its main camera is listed as 8 MP "or more", up to 13 MP – apparently, the model details are not fully finalized. The selfie snapper is a 5 MP one. In the display department, nothing is changed – 5.5" diagonal, 1080 x 1920 resolution.
The midranger is listed as coming in 4 colors – white, silver, gold, black – whereas the more "premium" handset is only listed as white. We don't dare assume the more expensive phone won't be available in various colors, though – perhaps, the finishes are yet to be decided upon.
Do these look exciting? Would yo prefer them to the
Moto X Style
and
X Play
?
Update: It appears that the higher-class model looks a lot like the Lenovo Vibe X3, which has been rumored for about 9 months now. Still, the Vibe X3 has also made its own pass through the TENAA and it looks very slightly different than the "Lemon X". This could either mean that reports of Motorola having designed this new phone are false, or that Motorola is designing and building all the new phones from the Vibe line.