First demo samples from the dual-camera of the Huawei Honor 6 Plus come to surface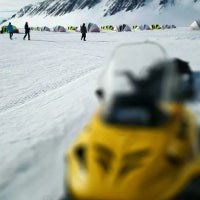 Huawei's soon-to-be-unveiled handset, the
Honor 6 Plus
, will be officially announced in less than two weeks' time, on December 16, but we already seem to be familiar with most of its hardware bells and whistles, features, and whatnot. Surely, the main selling point of the Honor 6 Plus are the two 8MP cameras at the rear, which obviously function much like the Duo Camera at the back of the HTC One (M8).
While one of the rear-positioned cameras of the Honor 6 Plus takes care of the image itself, its peer captures depth information, which can be used to re-adjust the focal point afterwards and add some fancy blur effect to the picture.
The first alleged samples from the Huawei Honor 6 have just emerged, showing us what Huawei has reportedly accomplished with its duo-camera setup. It is also said that the latter might be used to create 3D images, similar to the ones the HTC One (M8) is able to pull off. Check them out right below.
source:
Oizoioi