First Nvidia Tegra Note teasers appear, showcase the tablet that wants to disrupt the industry
18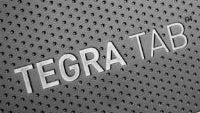 The story of the Nvidia Tegra Notestarted back in August for us, when the first pieces of informationon aduo of Nvidia tablets surfaced on the web. We never heard moreabout the fancier, more high-end one, but the7-inch Tegra Note has since become a reality that carries a verywelcoming $199 starting price. It's specs sheet reads equally well, asit sports a 720p screen that is powered by Nvidia's very own Tegra 4SoC and 2GB of RAM. Furthermore, the slab features what the company iscalling DirectStylus (see video below), and it really is trying topush it. Not too surprising, seeing as according to Nvidia, feedback shows that a stylus is overwhelmingly what customers are looking for.
But while the specs and the priceare predominantly what you'll be looking at, from our point of view,it's quite curious to consider Nvidia's business model for the TegraNote. Namely, the California-based company won't be manufacturing theNote itself, but rather provide a reference design to willingpartners, that can then go ahead and brand the tablet. This kind ofprocess certainly isn't unheard of, but it's definitely far from thenorm, especially when a high-profile company's products are involved,so it'll be intriguing to see where it gets Nvidia. Interestinglyenough, one can't help but draw parallels between this move, and theway Nvidia's GPUs business works, with companies like EVGA (which istaking a shot at the Tegra Note, by the way) and others branding andfurther tweaking its graphics units.
Alas, we digress. You'll be wantingto check out them teasers we sneakily avoided mentioning until now, the very ones you can see immediately below.
via: Android Community