First Nokia Windows Phone will be with WP Mango, already in the labs, says Microsoft's keynote
6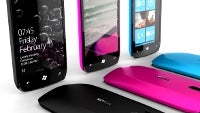 We are embedding the full video of the Windows Phone Mango update keynote that we were updating you live from (our hands-on with Mango is
here
). At the end of the presentation Microsoft's Andy Lees, the President of the Mobile Communications Business group, said that
WP Mango is what will be running on the first Nokia Windows Phone
.
What was more interesting for us, though, is the fact that he mentioned Nokia already has phones in the labs, complete with Windows Phone Mango, which it is working on as we speak. Now that is a good story of itself, considering that the update will become official for all other Windows Phone 7 devices in the fall.
Could it be that we will actually see the first Nokia Windows Phone in times for the holiday season, as some rumors suggested? Judging from Nokia's Stephen Elop carrying a
prototype Windows Phone in his pocket at certain hockey games
, this notion might not be that far off.
On the flip side, nothing was mentioned for Adobe Flash support in the mobile Internet Explorer 9 version that will be shipping with Windows Phone Mango, so we guess either Microsoft is still ironing out the kinks with Adobe, or it is betting heavily on HTML5.
Watch the whole keynote presentation about the Mango update below, starting at 41:00 into the video. The word about Nokia Windows Phones with the Mango update already in the labs comes at 1:23:30, almost at the end of the whole presentation. As usual with Microsoft's streaming videos, make sure you have Silverlight installed, and be patient, it takes some time to load initially.