First Apple A10 rumors put TSMC as the exclusive maker, the chip is said to be a 16nm FinFET one
27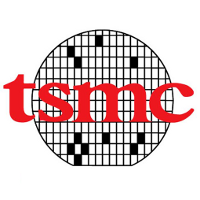 As the
iPhone 6s and 6s Plus
, as well as the long-rumored 12.9" iPad Pro are now official, we all turn our heads towards the next year, when Apple's expected to unveil the iPhone 7 and 7 Plus. Provided that the 6s and 6s Plus are not even out yet, it's extremely early to spin the rumor roulette about the upcoming iPhone generation, as we probably have roughly a year before they will get unveiled.
Yet, one of the first rumors regarding the next-gen iPhone has just hit us. According to Commercial Times, a Chinese newspaper, the Taiwan-based TSMC (Taiwan Semiconductor Manufacturing Company) will be the exclusive manufacturer behind Apple's next mobile chipset, the Apple A10 SoC. According to the rumor mill, it will be a 64-bit chip based on TSMC's in-house 16nm FinFET manufacturing process, while the WLP (wafer-level packaging) of the chip will also be TSMC's own backend integrated fan-out (InFO) one.
Back in March 2015, we told you that TSMC is expected to score as much as 70% of the Apple A9 chip orders, but according to newer tidbits of information, TSMC and Samsung have split the production of the silicon in two equal parts, each taking 50% of Apple's orders. As a refresher, the Apple A9 is manufactured on either a 14nm or 16nm manufacturing process.
Interestingly,
a few months ago
we told you that TSMC is testing its own 10nm chips that would give it advantage over Samsung in the race for more Apple A10 orders. We don't know whether TSMC's tests have been successful - if they have been, it might be speculated that the Apple A10 could turn out to be a 10nm chipset.
Still, TSMC was also rumored to be the sole manufacturer of A9 chips, but this turned out to be untrue, so we will take the new rumors about the Taiwanese chip maker's exclusive securing of all A10 orders with a bit of salt. Yet, we shouldn't rule out the possibility that Samsung won't be among the makers of the Apple A10.