Firefox for Android redesigned for Honeycomb tablets
6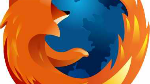 Firefox for Android has been updated to version 9.0 which brings a number of improvements to the browser, not least of which is a redesign for Honeycomb Android tablets. The increased speed of updates with Firefox has led to some less than impressive version jumps on the desktop version, but this update for mobile looks like it's worth the version number jump.
As always, Firefox for Android has been working hard to make startup faster, so that's the first on the list of improvements in this update. Another really cool feature is that websites will now be able to access your mobile device's camera, which could lead to some pretty interesting options. But, the big change this time around is a redesign for Honeycomb tablets. The browser has been completely redesigned for tablets, but you'll still see familiar things like the tab previews on the left edge.
If you want to give it a shot, Firefox is available for free in the
Android Market
.