Finnish Government won't buy Nokia stock to help the company
16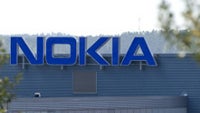 Finnish Nokia once accounted for 4% of its home nation's GDP and kept Finnish national pride high, but with these troubled transitional times the company's entered, a public debate started in the small Nordic country whether the Finnish government should give a helping hand and buy Nokia shares.
Those hopes however were quickly dashed when Prime Minister Jyrki Katainen said the
government is not considering buying Nokia shares
.
"This is not our business. We are developing Finland into a country where companies can do well, but this is not the way of support along which the government will go,"
Katainen explained on a visit in Salo, Finland. The city is home to a large Nokia manufacturing plant that the company plans to close.
The debate about the Finnish government and Nokia was also fueled by the fact that the country already holds shares in some companies it considers important for the national interest like air carrier Finnair and energy company Fortum.
Nokia's declining exports however are hurting not only the company, but the state as well. Right now it makes up less than one 1% of Finland's GDP, but Finland still remains one of the few triple-A rated countries in Europe.