Here's some good news for those who own a Huawei phone
7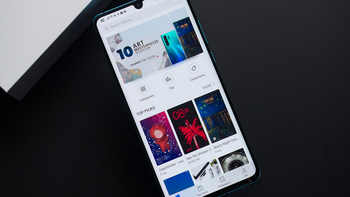 Sure, Huawei owners are concerned right now that their phones might not receive any more updates (either for the Android operating system or for Android apps) after August 19th. And Huawei products are certainly not welcome in the U.S. by lawmakers. In some countries, those with a Huawei device are rushing to trade it in before its value declines even more. But if you own a Huawei handset and you are planning a trip to Mexico City, you'll be greeted with open arms by a restaurant called Taqueria Tachitos.
Bloomberg reports
that customers who bring a Huawei device to the eatery will be given a free order of tacos al pastor with a minimum order valued at 60 pesos (equivalent to $3.15 at today's exchange rate). On the restaurant's Facebook page a message is posted to those who own a Huawei phone, "We understand your pain."
The U.S. has been punishing Huawei and calling it a national security threat due to fears that it might be called on to spy for the communist government in China. However, it also appears that President Donald Trump wants to use Huawei as a bargaining chip to get Beijing to agree to certain conditions in any future trade agreement. On the other hand, the Chinese government says that it won't sit and talk to the U.S. until Huawei is allowed to source parts from the U.S. on a permanent basis.
Yes Huawei owners, you might feel as though the U.S. is against you along with Google, Qualcomm, ARM, Panasonic, the Wi-Fi Alliance and a whole bunch of other companies that you might have never heard of. If that thought gets you down, consider the small restaurant in Mexico City that has your back.
Perhaps President Trump and President Xi Jinping should get together at Taqueria Tachitos and try to work out their differences over an order of tacos al pastor. By the way, if you are planning on heading over to the restaurant, the address is Tuberias MZ16, LT10 Solidaridad Nacional 07268 in Mexico City.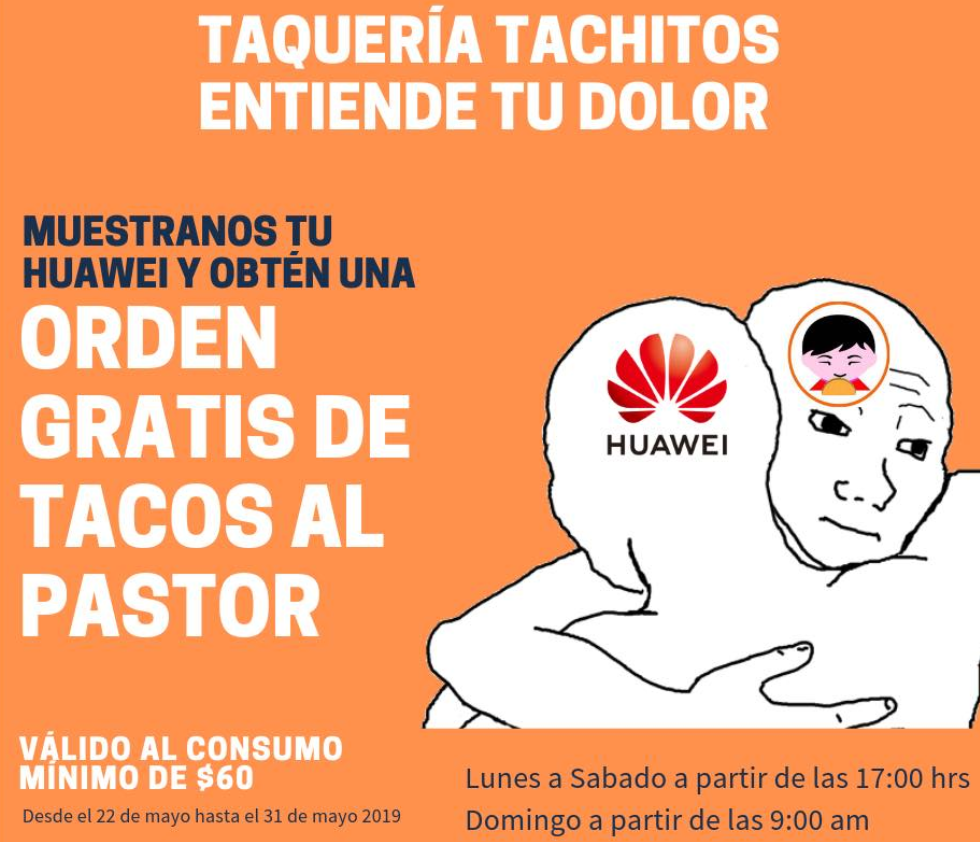 Those with a Huawei phone can get a free Taco meal at a restaurant in Mexico