Federal judge refuses to dismiss the FTC's antitrust suit against Qualcomm
4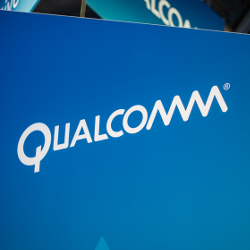 Qualcomm, the largest smartphone chipset manufacturer in the world, isn't having the best time right now, litigation-wise. Its troubles don't just stop at
the raging battle it's having with Apple
, though: it's also the subject of an antitrust investigation from the Federal Trade Commission, which claims the company is using its market monopoly to extort phone makers for higher royalties.
Last we heard of the suit,
Qualcomm had filed a motion for it to be dismissed
on the claim that the FTC had not "adequately defended its... complaint." The US federal judge presiding over the case, however, wasn't impressed by the motion, and has now dismissed it, letting the lawsuit continue.
A Qualcomm representative defended the company's official position in an official statement sent to Cnet:
We look forward to further proceedings in which we will be able to develop a more accurate factual record and the FTC will have the burden to prove its claims which we continue to believe are without merit.
Do note, however, that this does not at all prove Qualcomm is guilty. In fact, we'll be witnessing quite a lengthy process in the future: antitrust suits aren't exactly known for their blazing fast speed. So this, combined with the much-publicized
Apple vs. Qualcomm battle
, both paint a picture of a particularly litigious near future for the chip maker.