Bing is no longer exclusive to Verizon Android devices
1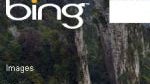 Microsoft's search engine, Bing, has been exclusively available on Verizon's Android devices
since August
. Microsoft has announced today that the Bing app is no longer limited to Verizon customers, and is available for free in the Android Market.
We shouldn't be surprised that Bing has become more widely available. Search engine's like Bing thrive on
advertising revenue
, and it wouldn't be in their best interest to stick with
Verizon
. Besides, Verizon wouldn't want to pay them to retain such exclusivity. It seems they've enjoyed their symbiotic relationship long enough: Verizon's Android devices were differentiated from others, and Verizon customers got to sample Bing.
The app itself remains unchanged, and Verizon will still include it with some of their
devices
. Bing still offers
maps
and voice commands comparable to Google's, but many users will avoid Bing. We can't blame you; you've fallen in love with Google, and you haven't been sufficiently motivated to switch camps. C'est la vie,
Microsoft
.
source:
CNET
Recommended Stories