Faster iPhone X delivery times due to improved production, not weak demand
76
With
Apple iPhone X
delivery times down to 1 to 2 weeks on new orders, the reason for the quicker delivery times depends on your world view. If you're not an Apple fan, you say that delivery times are dropping because no one is buying the phone. If you're an Apple fan, you might take the opinion that Apple has finally figured out to produce the tenth anniversary model at a faster pace.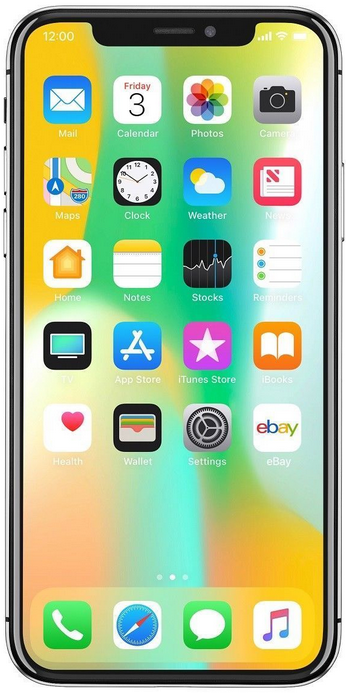 Apple is now turning out a large amount of iPhone X units daily
A research note sent to KGI Securities clients last week by top Apple analyst Ming-Chi Kuo takes the latter position and says that the faster iPhone X production has allowed Apple to as much as triple the number of units rolling off the assembly line each day. Two months ago, Apple was turning out 50,000 to 150,000 iPhone X models a day. The latest figure is now up to 450,000-550,000 iPhone X units produced daily.
Kuo says that two of the major bottlenecks have been cleared up. LG, Innotek and Sharp started to see yields of the dot projector module of the TrueDepth Camera pick up sharply. This is the component that helps map out users facial features for Face ID. The production yield of this component has risen from lower than 60% 1 to 2 months ago to a current yield of 80% to 90%. And shipments of the much needed LTE antennas from Career are expected to grow 100% month-over-month in November and December.
It's hard to believe that there was a time when major shortages of the iPhone X were being expected and production yields were an incredibly low 10%. With the improvement in production of the iPhone X, Kuo says shipments of the device for the fourth calendar quarter could be 10% higher than his original expectations. Kuo says that orders originally expected to ship in the first quarter of 2018 could now ship before the end of the current quarter.
Morgan Stanley sees Apple selling a record number of iPhone units in 2018, possibly as many as 262 million units. The current record is the 231.2 million units Apple sold in 2015 thanks to the launch of the larger screened
iPhone 6
and
iPhone 6 Plus
models.
source:
MacRumors