Instagram crosses 50 million users
4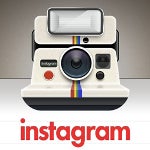 If Instagram's popularity was impacted at all when
Facebook purchased it
, the user numbers don't seem to be reflecting it. According to Mashable, there are now 50 million users of the hipster photo-sharing network. Moreover, the rate of growth seems to be accelerating, as Instagram is now adding members at a rate of 5 million new users a week. To put that into perspective, Instagram had 15 million users just 5 months ago.
Does that make Instagram a good buy? That answer naturally depends on how you look at it, and what you assume Facebook's goals are. Even with 50 million users, Facebook is paying twenty dollars per user – a steep acquisition cost. But Instagram also adds talent to Facebook's roster that has a strong
focus on the user experience
that could benefit the company in future design overhauls.
Facebook also played effective defense. For one, Google had reportedly looked at purchasing Instagram, and Facebook's purchase keeps a hot item away from exclusive integration with Google's cloud and social products. Perhaps even more important, it also prevents Instagram from being a competitor itself. While Facebook has an extraordinary number of mobile users, Instagram was on fire, not just with the rate or growth, but also in terms of engagement. With the ability to comment on, favorite, and follow the photos (and photographers) you like, it was an organically growing social network that was built first and foremost for mobile.
And if Instagram had the potential to tip the scales of social networking on mobile devices towards a competitor – or worse, become a competitor itself, then a billion dollars probably seems like a bargain.
source:
Mashable
via
The Verge