Zuckerberg has seen the light; Facebook to make drastic changes
7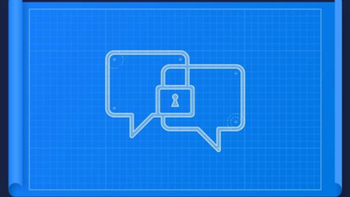 Facebook is about to undergo a big change and rebuild a number of its features, according to co-founder and CEO Mark Zuckerberg.
In a post he wrote for the company
, Zuckerberg said that privacy-focused communications platforms will be more important to consumers that current open platforms like Facebook. A private platform, said Zuckerberg, helps people be themselves and connect more naturally.
Zuckerberg notes that private messaging, and messaging in small groups, are the fastest growing areas in online communications today, and Facebook will rebuild features around privacy. This is something that has been sorely lacking from the platform as now constituted. He says that the new platform will focus on private interactions. This means that members will have a say in whom they communicate with, and any conversations will be known only to those who are members of a particular group. The messages will be encrypted end-to-end, which means that Facebook will have no idea what they say.
Messages on these new platforms will be ephemeral and will last just long enough to be delivered and read by recipients. This will prevent older messages from coming back to haunt members. The new platforms will be safe, says Zuckerberg, and all Facebook apps should be able to help people connect across different networks. For example, a Messenger user would be able to send an encrypted message to a WhatsApp user. And lastly, members should be able to use the new platforms without fear that their messages will be stored by Facebook in countries with poor privacy and human rights laws.
The executive added that he expects to make Messenger and WhatsApp both faster, private and more secure. He expects both apps to handle the majority of communication on the Facebook network. Zuckerberg says that if all goes as planned, "interacting with your friends and family across the Facebook network will become a fundamentally more private experience."
"I believe the future of communication will increasingly shift to private, encrypted services where people can be confident what they say to each other stays secure and their messages and content won't stick around forever. This is the future I hope we will help bring about...We plan to build this the way we've developed WhatsApp: focus on the most fundamental and private use case -- messaging -- make it as secure as possible, and then build more ways for people to interact on top of that, including calls, video chats, groups, stories, businesses, payments, commerce, and ultimately a platform for many other kinds of private services."-Mark Zuckerberg, CEO, Facebook
Violating an FTC Consent Decree could force Facebook to pay multi-billion fines

Richard Greenfield, an analyst at BTIG, says that Facebook will now become more aggressive in an attempt to dominate private messaging. Greenfield says that this space is currently controlled by Apple's iMessage and Snapchat.
Facebook had a tough year in 2018, especially when it got caught up in the Cambridge Analytica scandal. Without permission,
87 million members had their profiles shared with consulting firm Cambridge Analytica
. That violated a consent decree that Facebook had previously signed in 2011 with the FTC, promising not to share members' personal information without their consent. Zuckerberg later testified in front of House and Senate committees. As a result of the consent decree violation, Facebook could face multi-billion fines. The 87 million Facebook users impacted by the scandal had their information collected by a third party app developer and sold to Cambridge Analytica.
Last October, Facebook reported a data breach that left information related to 30 million users accessible to hackers. The data included the areas where these users live, religious affiliation, relationship status and search history.