Facebook announces Live Audio in partnership with BBC, Harper Collins, more
1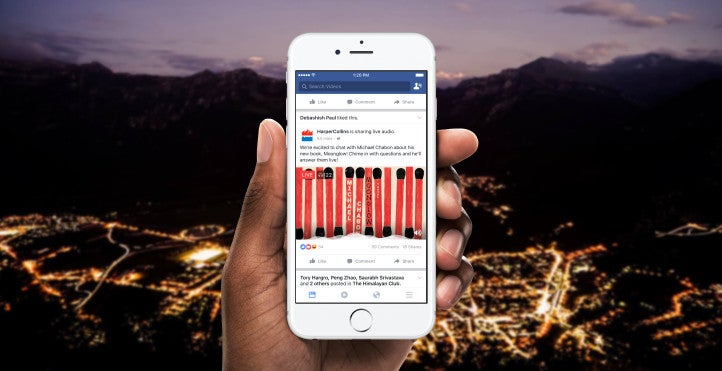 Live Audio is a new feature available on Facebook for Android and iOS, which will allow broadcasters and publishers to go live audio-only.
The new live experience comes in handy when in areas that lack strong network connectivity, but is also aimed at publishers that really want to tell a story without any video. The simple use of words should suffice for some live experiences, hence the need of such a new way to go live on Facebook.
We know that people often like to listen to audio while doing other things; people using Android devices will be able to continue listening to a Live Audio broadcast even if they leave the Facebook app or lock their phones, while iOS listeners will be able to continue listening as they browse other parts of
Facebook
.
The new Live Audio feature allows listeners to discover live audio content in
News Feed
, but they can also ask questions while listening to a broadcast or even post reactions in real time and share it with friends.
According to Facebook,
Live Audio
will be tested over the next few weeks with many partners, including BBC Brasil, LBC, Harper Collins, as well as authors like Adam Grant and Brit Bennet.
This means that for the time being, the new feature will be available to a limited number of users, but Facebook mentions that early next year Live Audio will be rolled out to more publishers and people.