Facebook Messenger outs more diverse emojis, including the first redhead one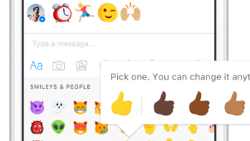 Facebook's immensely popular Messenger chat app has been on a roll lately, as most instant messengers have, outbidding one another to add features and end-to-end encryption. While
encryption may still be in the works at the Messenger headquarters
, that new feature roadmap got enriched with fresh sets of diversity emojis. There are now more than 1,500 new emojis baked into Messenger itself, be it on the desktop or mobile, and about one hundred of them will "
better reflect gender and skin tones
."
The folks at Facebook recently ran into a controversy with unknown employee crossing out "black lives matter" (sic) and replacing it with "all lives matter" on the company's now infamous signature wall. At the time, CEO Mark Zuckerberg scolded the culprit, saying that Facebook will be putting further efforts into diversifying its workforce and services, too.
In addition, some conservatives recently complained that Facebook curators that make the Trending Topics section are deliberately suppressing news and topics from their side of the aisle. At the time, Mark Zuckerberg met with conservative media figures to assure them there is no such top-down policy, and even Glen Beck stood behind him against his colleagues with the phrases: "
When did conservatives start demanding quotas AND diversity training AND less people from Ivy League Colleges. What happened to us? When did we become them? When did we become the people who demand the Oscars add black actors based on race?
"
In any case, the new emojis set seems to be one small part of the diversity quest at Facebook, which would probably make a big impact with people's perceptions about the social network's ways of doing business. "Now, using Messenger emojis, you'll see a female police officer, runner, pedestrian, surfer and swimmer for the very first time, and we'll keep rolling these out," says Facebook's blog post. Hey, there is even an emoji for redheads, now that's news!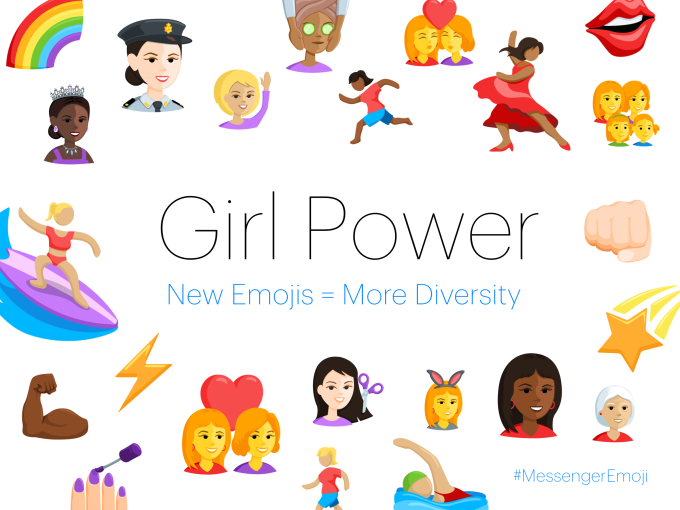 Recommended Stories