Facebook and Messenger: how to open links in external browser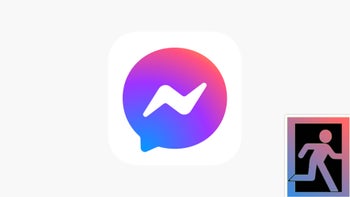 For a while now, both the Facebook and Messenger app have been opening links in their own, internal browser — a simple webview window, which doesn't support multiple tabs and is there to allow you to quickly interact with something on the web, and even allow said item to communicate back to your Facebook app instantly.
That said, a lot of people find the internal browser annoying. Why? Well, sometimes you just tap on a YouTube video only to be greeted by a webview window, which opens a desktop version of the YouTube site that you are not even logged into. Lame. Sometimes, you want to open a web page in your Chrome or Safari browser so that it can stay there as an open tab. Other times, you get so into the information you are reading about that you want to quickly open a few more tabs on it and do a deeper research... oops, you can't — you are not in your browser of choice, you are in Facebook's webview.
Needless to say, many users out there would prefer it if their links simply open in a default app of choice — if it's a YouTube link, just have it open the video in the YouTube app; if it's a web link, just launch it in Chrome or Safari.
Well, there's a solution for that problem... if you are on Android. That's right, for some odd reason, Facebook does not allow iPhone users to opt out of using its internal browser. If you are on iOS, you are forced to manually swap apps, though it's not as slow or painful as it may sound. Here's how to do that:
iPhone guide: open Facebook links in external browser
Tapping any link will open it up in the Facebook or Messenger webview window, sorry, that's unavoidable. But there are a couple of ways to quickly switch away from it.
The surefire method is to open up the link, then tap on the triple-dot menu either at the top right (Facebook) or bottom right (Messenger) and choose "Open in Safari".
There are also a couple ways to do it faster, but there's a couple of prerequisites. In Messenger, you need to be lucky enough to be able to see the link you've been sent (sometimes, Messenger converts links into preview banners and deletes them from the text message for a cleaner appearance). For the Facebook app, you will need an iPhone with 3D Touch. Here's the shortcut guide for both:

Now, the little option there may say "Open in Safari", but the iPhone will, in fact, open your default app for viewing the selected link. For example, if it's a YouTube video, you will jump to the YouTube app.


Android guide: how to disable the Facebook internal web browser

As we mentioned, Android users can completely do away with the Facebook or Messenger webview window. Here's how to do this:


Facebook app

Tap on the triple-line (sandwich) menu, scroll down to Settings & Privacy, and choose Settings. Again, scroll all the way down to Media & Contacts. Here, you will see a "Links open externally" toggle. This needs to be on.







Messenger app

Inside Messenger, tap on your profile picture in the top left. Scroll down to Photos & Media and enter that sub-menu. The toggle for "Open Links in Default Browser" should be set to on.



And there you go — Android users get the quick and easy solution to this issue. We are unsure why iOS people were punished here, but hey — Facebook does Facebook things.