Facebook Messenger for Android hits 1 billion downloads
25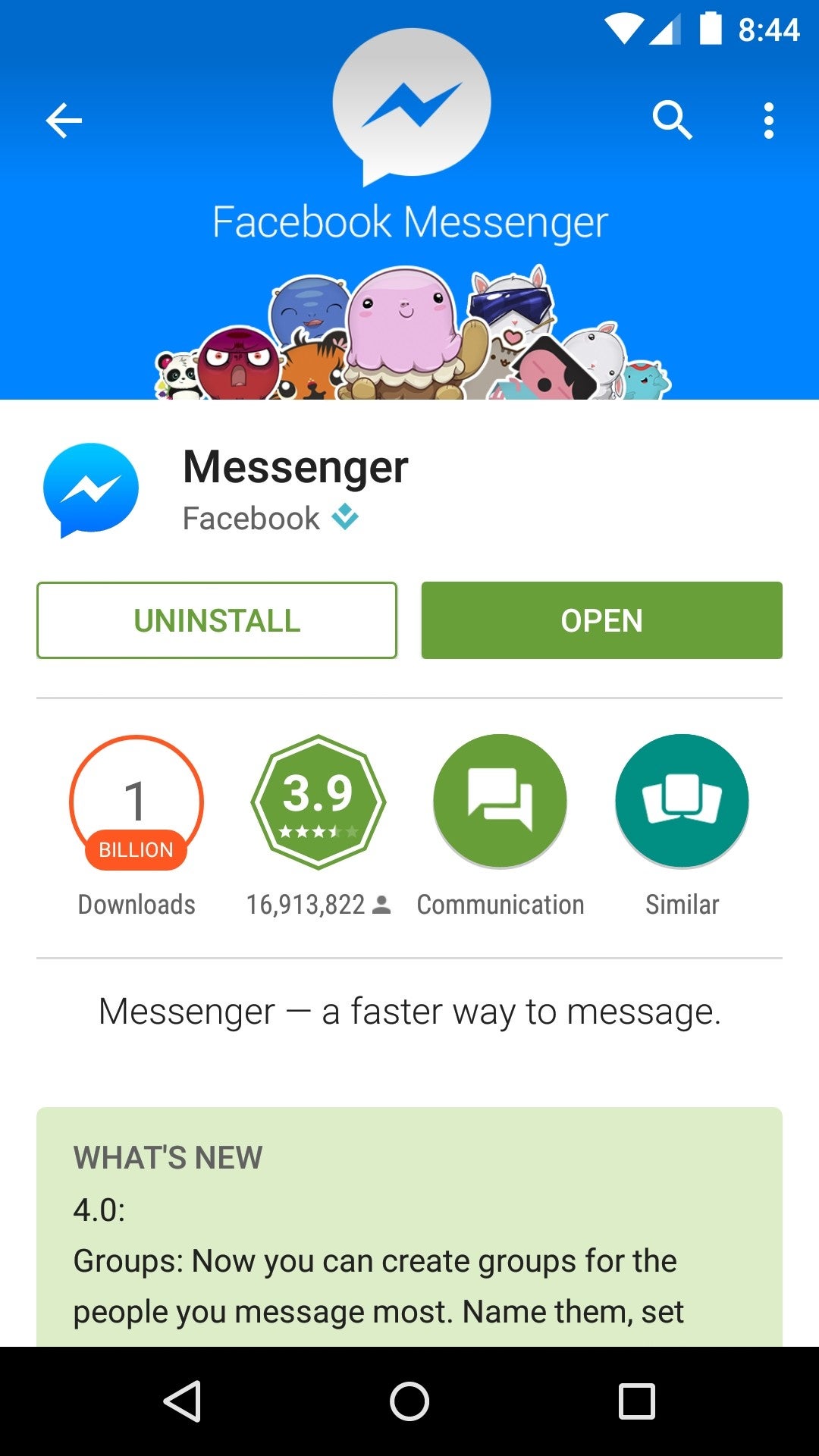 Facebook's Messenger app for Android this week surpassed 1 billion downloads, thus joining a handful of other apps that reached this impressive threshold.
Last year, the main Facebook app became the first non-Google Android app to
pass the 1 billion downloads mark
. WhatsApp (also owned by Facebook since last year) is another application that joined this exclusive club. The rest of the apps that were downloaded over 1 billion times from Google Play belong to Google (including Google Search, Maps, Gmail, and YouTube).
Interestingly, the Messenger app is the only among these hugely popular applications that has a Google Play rating of under 4 stars (3.9 stars, to be exact). That's likely because many users are not exactly happy with Facebook's decision to launch Messenger as a separate app, since communicating with friends was perfectly fine via the main Facebook app. Of course, we must not forget that Messenger has extra features, including voice and
video calling
, or the ability to text non-Facebook friends.
Facebook is constantly trying to improve Messenger. Last week, the app was
updated with an enhanced location sharing system
. What do you think of Facebook Messenger? Is it essential, or is it just another app for you?
sources:
David Marcus
(head of Facebook Messenger),
Google Play
via
Tech Crunch