Facebook Messenger now comes with an improved location sharing system
5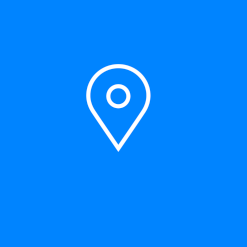 Facebook has just announced a new update to its Messenger app. The update improves on the location sharing feature by adding a more granular way of sharing location data with your friends.
A couple of days ago, we told you that a simple
Google Chrome extension called Marauders Map
can be used to extract location info based on the location data that Facebook Messenger embeds in your chat sessions. Sure, the trick can work only if you've given the app access to your location data, but this doesn't explain why Facebook came up with such a confusing location sharing system inside of Messenger in the first place.
With this new update, Facebook will no longer embed location data in your messages. Instead, you'll have to explicitly share a location with one of your friends. To share your location, you'll have to tap the three buttons at the bottom of the app, and then select the location you want to share.
One neat feature is that the app now lets you share locations other than the one that your GPS coordinates point out to. For instance, you can send a map with the location of a certain event, a meeting point, or basically any other location that you want. Furthermore, you'll be able to search for places such as restaurants and then send a map with its location inside a conversation.
Facebook's announcement places a lot of emphasis on the fact that Facebook Messenger is now only sharing location when you tell it to, and that the app doesn't access location data when in the background. This is a welcomed change compared to how the app previously handled your location data. Just like before, you have the option completely cut off the app from your location info.
While it may seem a bit odd for Facebook to release the update so close after the Marauders Map scandal broke, the company says that this improved location sharing system was in the works for about three months. What do you guys think of this? Pure coincidence or cover story?