Facebook is the first non-Google Android app to hit the 1 billion install threshold
16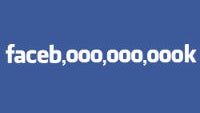 This milestone was a question of "when" not "if". Facebook's Android app has crossed into rarefied air recently and become the first and only non-Google app in the Play Store to reach 1 billion installs. Facebook is the first non-Google app to hit that plateau and only the fourth Android app ever to pass 1 billion installs, after Google Maps, YouTube, and Gmail.
Gmail was the first Android app to reach 1 billion installs, and that happened back in March. Since then, Maps and YouTube have joined the club. Facebook reaching the milestone is arguably more impressive than any of Google's apps, because Facebook doesn't come pre-installed on most devices and has to be actively installed by users.
We're still wondering what app will be next to cross the milestone. Facebook Messenger hit 500 million installs just a couple weeks ago, so that would be unlikely, though possible given Facebook is now requiring it for messaging. WhatsApp has been in the 500 million to 1 billion category for a while now, so that might be the frontrunner.