FTC sniffing around Facebook deal to buy Instagram, delay in closing possible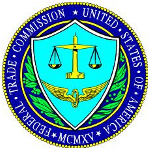 The anonymous "people familiar with the deal" are telling the Financial Times that
the FTC might step into the Facebook deal to buy Instagram
. The tipster says that
the FTC is concerned about the $1 billion acquisition
for competition reasons. This is actually common with deals valued at more than $68.2 million but could delay the closing by 6 months to a year. Originally, Facebook expected the deal to close during the second quarter and said as much in its IPO filing. Two people with inner knowledge of the deal say that the FTC has already started the information and has already collected material and information from two of Facebook's competitors.
mobile strategy that is its Achilles Heel
, the social network was probably feeling the pressure from investors and analysts to show that something positive was happening in that part of Facebook's business. Alan Webber, an analyst with the Altimeter Group, said that Facebook's optimism about a second quarter closing of the deal is exactly what you want to show the outside world. "
They're assuming nothing will happen, which is the face you want to put to investors. If they don't dig too deep, yeah it's possible it could go that fast. I don't think that's likely
."
Facebook declined comment and the social network is not allowed to integrate any of Instagram's technology or employees. until the deal is closed. Mark Lemley, a professor at Stanford Law School, said that any long delay in closing the deal would be bad for Facebook as it delays any benefits from the merger. If the government prevents the deal from closing, Facebook will pay $200 million to Instagram. The photo sharing network
now has north of 50 million members and is said to be adding 5 million each week
. Just five months ago, the app had 15 million users but growth picked up after
Instagram became available for Android users
who had waited impatiently for the app.
"They're going to want to take some months to investigate and understand the market and other players. And there may be more parties with an interest in submitting information."-Mark Lemley, a professor at Stanford Law School
source:
FinancialTimes
via
Engadget