FM Radio coming to Windows Phone 8 in a few months
17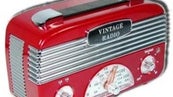 The FM radios on today's smartphones are rarely used for a number of reasons. For starters, our handsets now offer plenty of storage and can playback all kinds of media. Besides, there's always Spotify or Pandora for those times when data limitations aren't present. Oh, and of course, some smartphones (ahem, iPhone, ahem) don't support FM radio reception at all due to hardware restrictions.
Yet the good old FM radio will be making a comeback, it seems, at least on some Windows Phone 8 smartphones. For those who aren't aware of it, the feature was dropped in the OS even though it was present in Windows Phone 7.x. According to a Nokia insider, the Lumia 920 and Lumia 820 will get FM radio support with an upcoming GDR2 (General Distribution Release) software update. The functionality will most likely get enabled on other Windows Phone 8 smartphones as well.
In addition, Nokia is said to be adding a few tweaks of its own to the aforementioned update. The new software will enable
Nokia Lumia 920
and
Lumia 820
owners to unlock their smartphones with a double tap on the screen. A new color profile and a "flip to mute" gesture might also make an appearance.
This new Windows Phone 8 software update is supposedly scheduled to launch in several months. Whether all WP8 handsets will take full advantage of it, however, remains unclear.