FEMA advises: prefer text over calls during hurricane Sandy to avoid network overload
2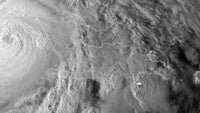 The Federal Emergency Management Agency (FEMA) has tweeted
urging people to use text messages or social networks
to let their loved ones know they are okay, rather than call them. Of course, that's just the general rule and in some cases you might still need to call, but if it's possible to text you'd save networks from overloading.
The reason is that text messages use much less traffic.
Verizon Wireless, Sprint and T-Mobile have all said they have prepared their networks for the big hurricane. AT&T is the only one of the big four that remains eerily silent.
Hurricane Sandy is expected to hit a couple of states and mayor Bloomberg in New York has ordered mandatory evacuations for some areas in the city. You should not underestimate this huge storm.
Check our
tips and advises
on what to do and how you can use your smartphone to see how it all unveils.
source: @FEMA
Phone lines may be congested during/after #Sandy. Let loved ones know you're OK by sending a text or updating your social networks.

— FEMA (@fema) October 29, 2012