FCC receives request to transfer T-Mobile's licenses over to AT&T
18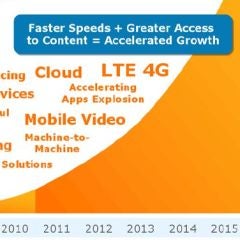 Today, the FCC got a request from AT&T and T-Mobile, asking the FCC to transfer T-Mobile's licenses over to AT&T. This is one of the first steps in the arduous process of
T-Mobile's acquisition
.
But, contrary to how it sounds, the transfer of licenses doesn't mean that
the deal
is in any way approved. Rather, it is like a formal declaration of intent with the FCC, forcing the regulator to assess AT&T's and T-Mobile's licenses jointly.
Of course, the primary concern is still the acquisition's effect on competition. But what's entertaining is how these companies are downplaying the significance of their combined force. Of
T-Mobile
, they wrote: "[T-Mobile has] declining market shares and no clear path to LTE (Long Term Evolution), the gold standard for advanced mobile broadband services." That implied criticism of HSPA+ is pretty hilarious when you consider their ongoing advertising.
And
AT&T
wasn't portrayed any more positively: "AT&T faces network spectrum and capacity restraints more severe than those of any other wireless provider, and this merger provides by far the surest, fastest, and most efficient solution to that challenge."
Remember, these criticisms are written by AT&T and T-Mobile.
They are in a very strange position, forced to overstate their weaknesses in order to convince regulators that they won't become an unstoppable monopoly
. But consumers have to get a kick out of the divergent advertising and FCC messages they're sending.
source: FCC via
InfoWorld