Exynos variant of the Galaxy S7 (SM-G930F) gets an update, brings stability and performance improvements?
30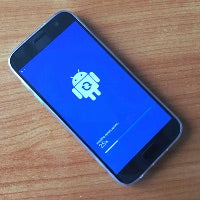 Our resident
Samsung Galaxy S7
(SM-G930F)—also known as the Exynos variant—has just received a prompt for a new update. Weighing 74 megabytes and change, the new update brings no obvious changes to the new flagship, and retains the Android 6.0.1 Marshmallow moniker.
Interestingly, the change log attached to the update is rather mysterious. Instead of specifying what's new, Samsung has instead gone for the more cryptic—and quite vague—"a software update
can
include, but is not limited to:..." What can change? Here's the log:
Device stability improvements, bug fixes;
New and / or enhanced features'
Further improvements to performance
Given the tone of the above quoted sentence, we obviously can't be sure that any of these apply in this case. We played around with the Galaxy S7, trying to find something new, but nothing jumped at us. That said, it does feel as if the S7 is a bit snappier than before, specifically when digging through the menu tree in Settings. It goes without saying that the ol' placebo effect might be screwing with us now that it's been suggested that performance
might
be improved.
For those curious, our resident
Galaxy S7 edge
(also an Exynos flavor) hasn't received an update prompt—at least not yet. Given the early phase of global roll out for both these devices, a minor update such as this one is not at all untypical.
[LINK type="phone" id="9817"]