Samsung's Exynos 990 already beats the A13 or Snapdragon 855 - a chipset comparison
14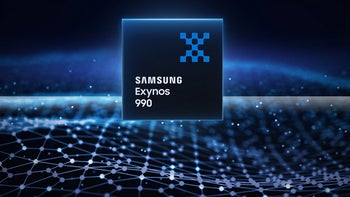 Samsung just detailed its first Exynos 99x-series processor that is a step above the Exynos 9820 in the Galaxy S10 family, or even the 9825 in the Note 10 models. The 9820 was an odd 8nm bird that is slightly inferior to the Snapdragon 855 in the US versions of the S10 which is made with the first-gen 7nm process. The 9825 righted that wrong as it is made on the second-gen 7nm process that is also employed by Apple's newest A13.
The problem with the Galaxy S10 processor was that Samsung didn't have enough spring yield from its second-gen 7nm process made with the superior Extreme Ultra Violet (EUV) lithography to satisfy the demand, so it went with the middle ground 8nm Exynos 9820 abroad that is still made with the old fine metal mask process. This showed, both in benchmarks and in real world performance, especially when it comes to battery life, graphics and camera performance.
With the Note 10, however, the tables turned. The Exynos 9825 was the first mass-produced mobile chipset made with the latest second-gen 7nm method, and it scored impressive benchmarks. Apple's A13, however, landed with a 7nm EUV node, too, and started wiping the floor with every other Android out there, including Qualcomm's upgraded Snapdragon 855+.
This is why we decided to pit the two most important current mobile processors - Snapdragon 855 and Apple A13 - against Samsung's newest kid on the block, the Exynos 990. The Snapdragon and Apple's processor will be tiding us over at least until the spring, when the 990 and 865 enter retail devices.
Exynos 990 vs Apple A13 vs Snapdragon 855+ specs comparison

We are comparing the currently known Exynos 990 specs and features below for your viewing pleasure. For reference, we included the current Snapdragon 855 that is in most 2019 Android flagships already.
Exynos 990
Exynos 9825
Snapdragon 855+
Apple A13
Production process
7nm EUV
7nm EUV
7nm (TSMC FF)
7nm (TSMC N7P)
Processor cores
2x Exynos

M5



2x Cortex A76

4x Cortex A55
2x Exynos M4 @2.73GHz

2x Cortex A75@2.4GHz

4x Cortex A55@1.95GHz
1x Kryo 485 Gold (custom Cortex-A76) @

2.96GHz



3x Kryo 485 Gold (custom Cortex-A76) @ 2.42GHz

4x Kryo 485 Silver (custom Cortex-A55) @ 1.80GHz
2x Lightning @2.66GHz

4x Thunder @1.7GHz
GPU
Mali-G77 MP11
Mali-G76 MP12
Adreno 640
Apple custom quad-core
Modem
Exynos 5123
(Category 24)

Downloads up to

7.3Gbps

(mmWave), 5.1Gbps (sub-6GHz), or 3Gbps (4G LTE), 8xCA
Uploads: up to 422 Mbps
Shannon LTE
(Category 20)

Downloads up to 2Gbps, 8xCA

Uploads: up to 316 Mbps

Exynos 5100 5G modem add-on
Snapdragon X24 LTE
(Category 20)

Downloads: up to 2Gbps, 7xCA

Uploads: up to 316Mbps

X50 5G modem add-on
Intel XMM7660
(Category 19)

Downloads: up to 1.6Gbps, 7xCA

Uploads: up to 225Mbps
AI co-processor
Yes, dual-core NPU
Yes, dual-core NPU
Yes
Yes, octa-core Neural Engine
Video encode
4K HDR at 150fps
8K HDR at 30fps
4K HDR at 150fps
8K HDR at 30fps
4K HDR10+
4K HDR at 60fps
Misc.
UFS 3.0 storage support for up to 2.9GB/s speeds



LPDDR5

memory support

Single-camera up to 108MP



120Hz

display refresh rate
UFS 3.0 storage support for up to 2.9GB/s speeds
4K HDR Bokeh Video

8K 360 VR video playback

Always-on noise cancellation

Dual-frequency GPS
Computational photography

Machine learning capable of 1 trillion operations per second
Will the Exynos 990 benchmarks be worthy of a Galaxy S11?
While we are still to see a device with Exynos 990 benchmarked, the sheer fact that it stays on the same production node as the Exynos 9825 shows that Samsung is gunning for other improvements than a mere performance/efficiency ratio upgrade.
The Exynos 990 does carry Samsung's newest 5th-gen Exynos M5 core as opposed to the M4 in 9825, and Mali-G77 GPU instead of G76, but these account for about 20% performance increase, says Samsung itself, graphics boost included. Surprisingly enough, Samsung's comparison is against the 8nm 9820, not the newer 9825, so the 990 benchmarks may not be all that impressive next to what your Note 10 can do right now.
Where the Exynos 990 stands out, however, is that it is the first mobile chipset with true DDR5 support, and the first announced with an option for integrating a 7nm mmWave 5G modem, the Exynos 5123. The modem itself is leaps and bounds above what anyone, including Qualcomm, is offering at the moment, with its peak 7Gbps download speeds, though we'd wager to guess that the upcoming
Snapdragon 865
may catch up.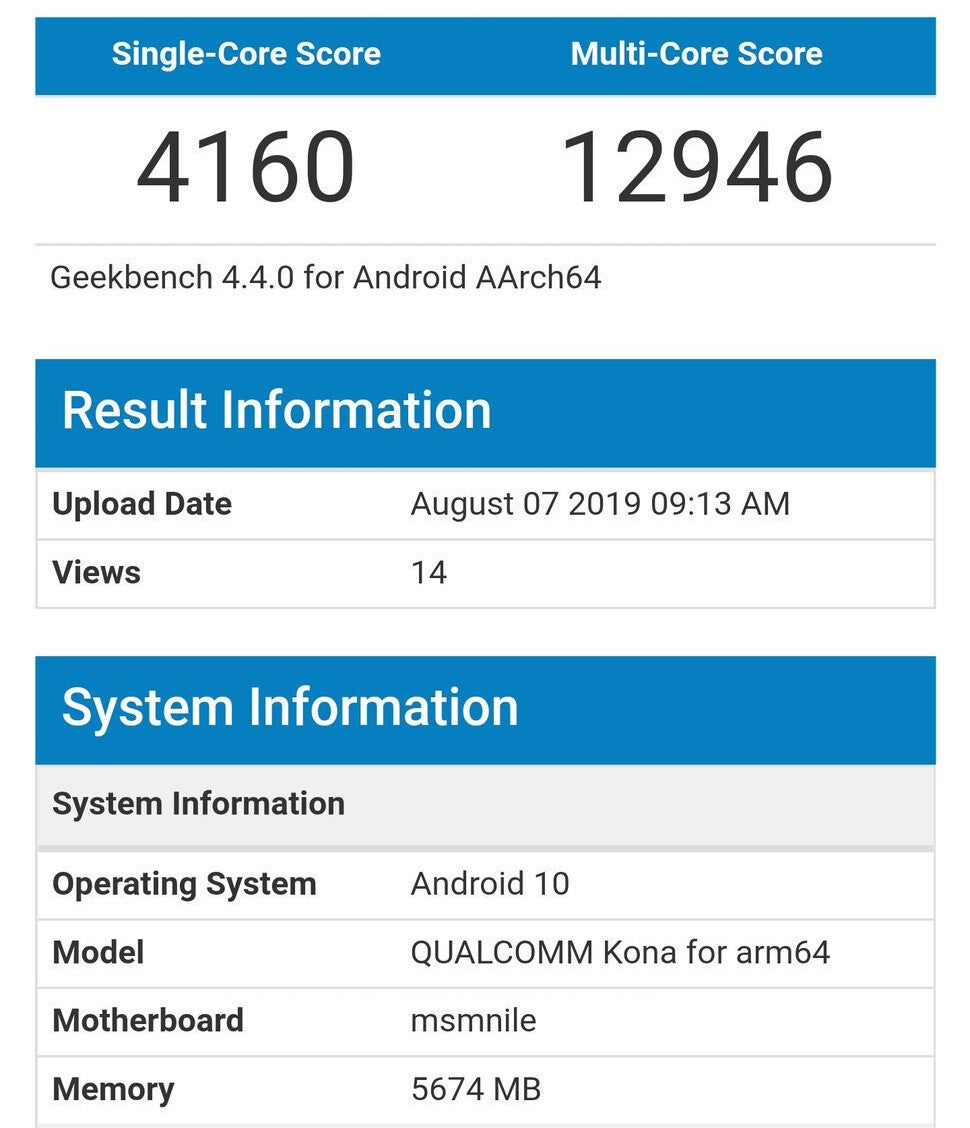 The Exynos 990 benchmarks will likely be similar to what the Snapdragon 865 here scores, a bit lower than A13
For now, the Exynos 990 is shaping up to be a monster of a chipset with the best that the current 7nm node can offer. The only thing that puts its existence in the Galaxy S11 at stake is the production process, as next year we should be
at 5nm
already.
Given that Apple has yet to make an A-series chip with the EUV method, and that even the latest Snapdragon 855+ is still on first-gen 7nm tech, the 5nm node may have to wait for the second half of 2020, and that may be perfectly fine, considering what the best of Exynos, Snapdragon, and especially the A-series, are currently benching. With the 7Gbps 5G modem integration and DDR5 support, however, the Exynos 990 is the best mobile chipset announced so far, at least on paper.