Despite the recent struggles, corporate executives still admire Apple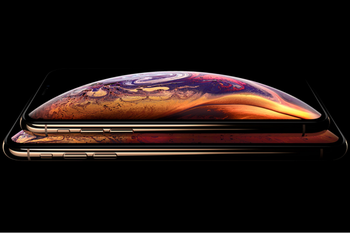 Apple might be having problems getting consumers to buy the 2018 iPhones, and AirPower is so late that it has set a company record for tardiness. The company is embroiled in multiple loud, public nasty court battles with Qualcomm, and the stock has taken a nose dive. But still, Apple is the Most Admired Company in the world,
according to Fortune Magazine
.
This is the 12th consecutive year that Apple has topped the list, even surpassing the 11 straight years that President Barack Obama has been the Most Admired Man. Checking out the rest of the list, Amazon is second with famed investor Warren Buffet's holding company Berkshire Hathaway in third place; while not really a technology company,
the firm owns 5% of Apple
.
Other tech names in the top 50 of Fortune's Most Admired Companies include Microsoft (#6), Google parent Alphabet (#7), Netflix (#8), Facebook (#44) and Samsung (#50-Tied). 3,750 executives were polled for the survey.
In a separate survey, those taking part were asked whether Apple CEO Tim Cook is overrated or underrated. 79 said that Cook does not get enough credit for the job he has done at Apple, while 183 said that he gets too much praise. Cook took over Apple in August 2011
following the sudden resignation of co-founder Steve Jobs
due to health issues.