Warren Buffet's Apple holdings are now valued at $50 billion
19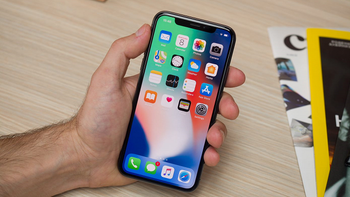 Back in April, when Apple's shares were tanking as worries piled up over
iPhone X
sales, billionaire investor Warren Buffet scooped up the stock being dumped by Apple shareholders. At the time, we told you that
Wall Street was "in full panic mode"
over Apple, reflected in a quick 8% drop that removed $75 billion off of the company's valuation at the time.
Buffet's holding company, Berkshire Hathaway,
snatched up 75 million shares of Apple during the first quarter
of this year at an unknown price. As of the end of June, Berkshire Hathaway's 10-Q filing with the SEC revealed ownership of roughly 246.5 million shares of Apple currently valued at more than $51.5 billion. That's billion, guys, with a b.
Apple CEO Tim Cook has always welcomed Buffet's growing ownership of Apple. After all, the Oracle of Omaha is a long-term investor and often holds his stock for decades. He also isn't a corporate raider like another Apple investor, Carl Icahn. The anti-Buffet, Icahn sold out of Apple in 2016
and while he did score a $2 billion profit
, if he had held on for a little longer than two additional years, his rewards would have been much greater.
"We're not buying a stock when we buy Apple, in our minds. We're buying 5 percent of a business. We buy 100 percent of some businesses, and when they're publicly held we buy 5 percent, but we bring the same thinking to it. We like very much the economics of their activities. And we like very much their management, and the way they think, and the way they act."-Warren Buffet
While Apple is the largest holding of Berkshire Hathaway, the latter owns
5.1
% of Apple. That makes it the third largest investor in Apple after investment fund companies Vanguard and BlackRock.