Evleaks knows something mind-blowing about Microsoft and/or Windows, but he won't tell
42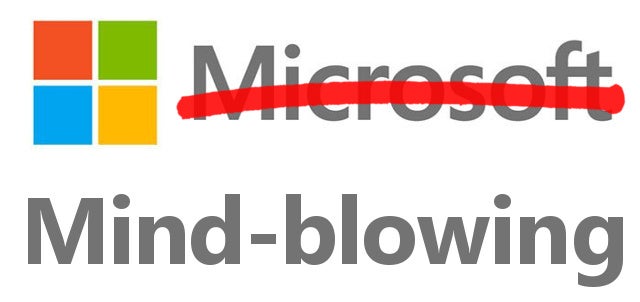 When leakster extraordinaire Evan Blass speaks, we listen. As he has a better than average track record, many of the leaks and info he spills turn out to be the real deal. That's one of the reasons why one of Mr. Blass' most recent tweets has certainly sparked our attention. Not only because it reveals some saucy new rumor or leak, but due to the lack of
any
specific info. Blass' original tweet says
"I know something that's going to blow your minds, Windows faithful"
, and this is undoubtedly as mysterious as it gets!
We can come up with a couple of theories based on @evleaks' enigmatic message. First of all, @evleaks once again reminds us that he might have better inside information than all of us, as we've hardly heard anything "mind-blowing" about Microsoft's plans recently.
Secondly, and we're venturing into the realm of speculations here,
Microsoft is attending MWC 2016
- call it wishful thinking at best, but we feel if any light will be ever shed on said Windows-related "mind-blowing" fact, it might happen during Redmond's endeavors at MWC 2016.
No, we're not expecting a new Windows 10 flagship smartphone, as the
Lumia 950
/
950 XL
got launched not that long ago, and @evleaks' tweet doesn't exactly sound like a regular device leak. On the contrary, we feel like something way more interesting is going on behind the scenes, and we certainly can't wait for more info on the matter...
Still, if Evan Blass knows something about that Surface Phone, we'd love to listen!
I know something that's going to blow your minds, Windows faithful.

— Evan Blass (@evleaks) February 11, 2016