Everything is bigger in Texas except for Jerry Jones' flip phone
35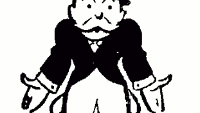 The Dallas Cowboys are one of America's greatest sports franchises. Worth $2.3 billion, the Cowboys are the most valuable NFL team and have helped make a celebrity out of owner Jerry Jones. Jones has become such a celebrity that a picture of him sitting in the press box during Sunday's loss to the Denver Broncos created a ruckus after it was tweeted.
What had everyone up in arms about the Cowboy's owner on Sunday? Did he leave his zipper down? Was he flipping off Bronco fans during the contest? Nope. The issue is clearly seen with the phone being held to the billionaire's ear. Yes, your eyes do not deceive you, it is a flip phone. So once the photo made its tweet way around the world, amateur psycho-analysts had a field day with it. Is Jones a tight wad, unwilling to shell out the $199.99 for an
Apple iPhone 5s
or a
Samsung Galaxy S4
? Is Jones so low tech that a smartphone would be too difficult for him to operate correctly? We do get the point that as the owner of a professional sports team, Jones hates to hear about contracts, two-years or otherwise.
It's always interesting, at least for those who are consumed with mobile devices like we are, when someone has the means and opportunity to acquire nothing but the hottest new models and then decides to use a device that doesn't come close to taking advantage of what is available with today's technology. It is hard to believe that a billionaire wouldn't want to catch up with the latest business news on a big 5.2 inch screen like the one on the
LG G2
, or snap photos of his team using the
Nokia Lumia 1020
. And you would think that a man with Super Bowl dreams would want to protect his phone from a Gatorade bath by buying the waterproof
Sony Xperia Z
.
We're sure that there is some reason as to why Mr. Jones continues to sport a flip phone, and yes it is certainly within his right to do so. While it is hard to feel sorry for a billionaire, we can't help thinking about the things that he is missing out on by not owning a smartphone.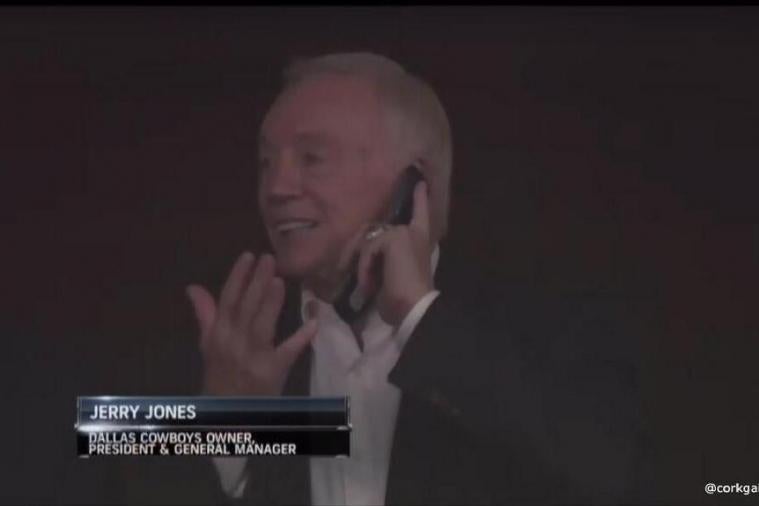 Billionaire Jerry Jones and his flip phone
source:
@CorkGaines
via
BleacherReport
,
CNET