Bug forces captions on streaming content viewed by some Android users
3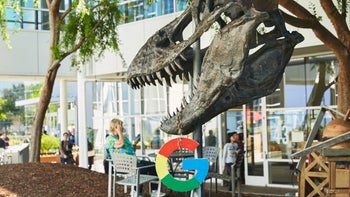 Last month,
a post made to the Google Play Help forum
(via
Android Police
) complained that captions (aka subtitles) were showing up on every movie in an Android user's library of more than 500 films. The captions were appearing even though they had been turned off in the settings. This individual also said that he had spoken with Google Customer Service five times and each time was essentially told that he had no idea what he was doing. Google also pointed out that some films have captions that automatically appear which can't be turned off. The poster made it clear that this was not the issue since the captions appeared on all of the films he owned and that the issue didn't start until he had received the July monthly update.
Well, we know that a lot of things can be taken care off over a two week period. Surely Google was able to take care of the matter, right? Uh, wrong. Three more posts have since been added to the thread by other individuals having this same problem. One was six days ago, but the other two complaints were made just today. While captions can be useful in situations where silence is necessary, they also can be distracting and cover up some of the screens.
"The reason you were unable to remove subtitles from the movie and states there is no option to turn off the Closed Captions. This is especially common during movies where characters speak in a different "fake" language such as The Hobbit & District 9 or Alien movie. This is also because of the movie/tv studio has hardcoded in the subtitles, and wants you to watch the movie with the subtitles in it. This is often the case, where the characters in the movie are speaking in a made-up language. Unfortunately, there is no way to remove it."-Response to complaint from Google Customer Service
Apparently, those experiencing this bug can turn off the captions while watching a film or television show. But once a user stops watching a particular title and exits the platform, the captions will return when he or she returns to the stream. So far there is no word from Google about whether they are even familiar with this issue. Hopefully, word gets to them and the captioning bug is exterminated before too long.