Europe study pinpoints iPhone 5 as the top mobile data hog, phones overtake tablets
9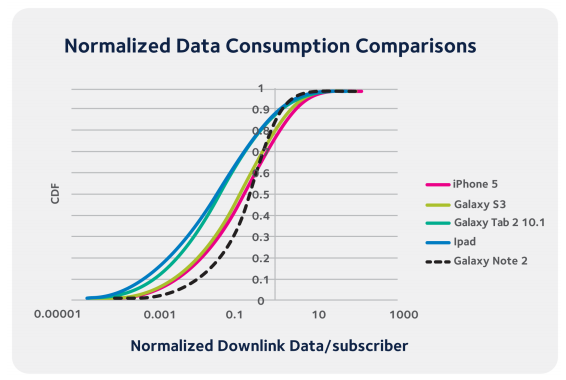 The UK mobile data analysis firm Arieso rummaged through daily data gathered on more than 1 million smartphone users on 3G networks, and came back with some interesting results.
It turned out that by far
Apple iPhone 5
users in Europe were the biggest data consumers, using more than 50% of what
iPhone 4S
ones were chugging, which was also a record number at the time. As far as data generated and uploaded, head of the pack were people with the
Samsung Galaxy S III
, and largish devices like the
Galaxy Note II
are also making inroads as big mobile data hogs.
The other interesting trend is that for the first time smartphones took over tablets as biggest data consumers. With today's ever-increasing screen sizes, you can do much more with a phone now, and what you used to do on a slate, which somewhat explains why in the top 10 the first 6 are phones, next 3 tablets, and the last one a "phablet".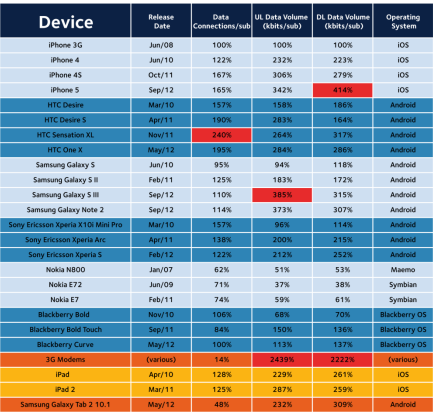 Recommended Stories