Eten announced glofiish V900 and M810
1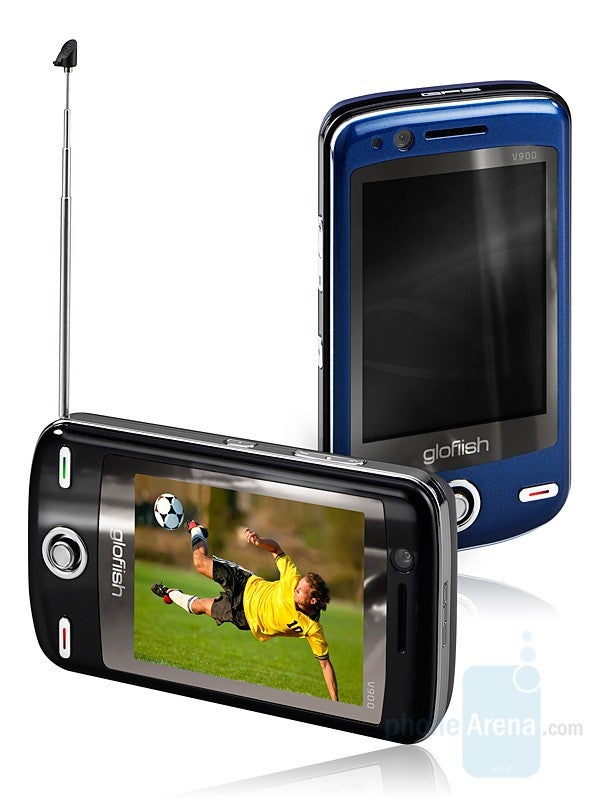 Eten V900
Eten officially announced two new glofiish-branded WM6 Professional phones, the V900 and the M810. We've been talking
about the V900 in the past,
but the M810 is revealed just today.
The
Eten glofiish V900
is with untypical for Eten look: it is very stylish (resembles the Touch by HTC) and with glossy surface. However, it is also very powerful, with all the bells and whistles other high-end Eten models offer (VGA 2.8" display, global 3G, GPS, WiFi) and added Digital Broadcasting options, for digital TV and radio (DVB-H, DVB-T, T-DMB and DAB).
The
Eten glofiish M810
is targeted to customers, who need to "stay online and updated wherever they are." It has QWERTY for more convenient text input, which is important for the bloggers, chatters, etc. Other features of the M810 include GPS, 3G HSDPA data, WiFi and 2-megapixel camera.
(we will update the article with image of the M810 when available).
It is based on the top-model M800, but has QVGA (instead of VGA) display.
Expect our (3GSM)
Mobile World Congress 2008
Coverage next week, to see our hands-on experience with the new Eten phones.
source: ETEN