Et tu, Moto? Motorola patents bezel-less flexible OLED display gear
1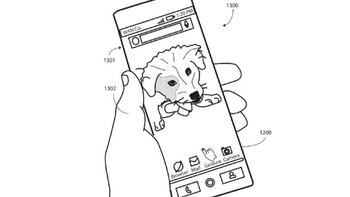 Motorola and Sony seem to be the last holdouts of the all-screen phone trend, as they keep churning out phones with juicy top and bottom bezels, but that may very soon change, judging from a recent Motorola patent.
Posted on February 8 by the World Intellectual Property Organization (WIPO), the patent in question shows a variety of nearly bezel-free and even foldable form factors, which can only be achieved by using flexible OLED screens with plastic substrates, like on Samsung's Galaxy S or Note line of phones.
There are also quite a few variations covered in the patent sketches for a "
Display Device with Heterogeneous Pixel Array for Borderless Design
," for instance, including gear with multiple layers of pixels that would allow a foldable design. Now, whether all of that means that Motorola is aiming to bring a truly bezel-less smartphone to the masses, remains to be seen.