Elephone U Pro brings big, curved OLED display in a compact 'bezel-less' design
9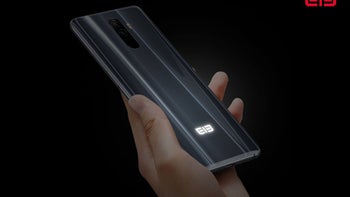 This story is sponsored by Elephone. PhoneArena's opinions in this article have not been affected in any way!
Curved OLED displays aren't just a Samsung prerogative any more, it seems, as Elephone is eking out models with such screens, but made by one of the largest display companies in China. BOE introduced a flexible OLED screen back in October, and Elephone is seemingly the first one to take advantage of the gear that breaks Samsung and LG's duopoly in the industry of thin, frugal displays with ultrahigh contrast ratio.
Curved smartphone displays aren't exclusive to Samsung or LG any more
The Elephone U Pro is outfitted with a 5.99" curved screen with 1080p resolution, boding well for battery life, and is powered by Qualcomm's upper midrange Snapdragon 660 chipset. It also offers a decked-out version with 6 GB RAM and 128 GB of storage. When we add the dual camera at the back, with 13 MP Samsung sensors, and the wireless charging, the package becomes one of the best bangs for the buck you can get in the world of curved displays. The dual camera on the back sits vertically, just like
on the eventual Galaxy S9+
, and the semi-elliptical finger scanner comes right underneath.
As for pricing, Elephone's new flagship will inevitably be a good chunk of change less than what a sloping-screen Galaxy would command, staying at sub-$500, and the U Pro will be available this month for those who are fans of the curved display aesthetics, but don't want to break the piggy bank to acquire them.
►
Check out all new Elephone models here