EarthGuesser is an educational puzzle game that requires you to guesstimate your location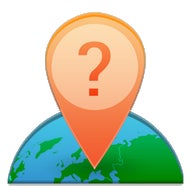 Thanks to Google Maps and Google Street View, we can make a virtual walk around the globe and explore some of the locations that we'd probable never visit in person. Still, regular people would probably experience a lot of issues if you put them in a random street in Google Street View and ask them to pinpoint their location on a map. Although not original, this is the exact concept behind EarthGuesser, an indie educational game for Android that was heavily inspired by GeoGuessr. The gameplay of EarthGuesser is pretty simple, yet entertaining - the game picks a random Google Street View location and asks you to guess where it is. You receive more points when your guess is closer to the actual location in question. Simple as that.
But as the saying goes, the simplest tasks are the hardest to accomplish. Imagine that EarthGuesser puts you in a remote village in New Zealand – without any hints, regular players would probably never figure out that they are in the land of the Maori, and a bigger portion won't even guess that they're in the southern hemisphere.
Still, EarthGuesser does not strip one of the most notable functionalities of Street View – you can follow the street and move your view around freely in a desperate search for hints. Be it a Cyrillic sign or a world-famous statue, chances are that you will eventually lay your eyes upon something that will help you pinpoint your whereabouts.
The game comes with two game modes, Standard and Time Limit – while the first lets you take your time, the second will require you to guess as many locations as possible for no more or less than 5 minutes.
If you are a geography devotee, then EarthGuesser will surely appeal to you. The game is available for free on Google Play.
Download: EarthGuesser (
Android
)
EarthGuesser screenshots
via:
Reddit