EXCLUSIVE: Are Verizon's 4G LTE towers causing problems with Air Traffic Control?
24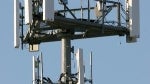 When Verizon
introduced it's 4G LTE network
last year, it was only offered in a handful of cities, but was also put in at 62 of the nation's most busiest airports. Now we're receiving word that there may be some trouble.
According to our tipster...
"Verizon 4G Antenna's near or on any airport must be removed due to the fact that they are disrupting the communication from the Cockpit to the ATC ( Air Traffic Control) Towers on the airport. This is rumored to be a 27 Million Dollar job to move/rebuild all towers near many airports. The 4G Tower at Chicago O'Hare has been taken down recently. Verizon is trying to move the days of their 4G phone launch to have time to move/rebuild all of the towers by the end of February"
If anyone else has any insider info on this, please contact us using the "
Tip Us
" link.
source: The Digital Express Store