ESPN wants to pay for the data you use while viewing its sites
6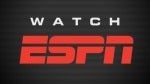 A published report on Thursday said that Disney owned cable sports giant ESPN has been in talks with at least one major carrier, possibly Verizon, to
subsidize the cost
to mobile viewers of watching ESPN programming over a smartphone or tablet. The report added that ESPN is trying to work out a deal in which the data spent watching the all-sports cable network on a mobile device would not count against the amount of data consumed by the carrier's customers. Over the last three years, the daily number of ESPN viewers on a mobile device has more than tripled from 3.2 million to 10.3 million so far this year.
This could kick off a whole new model that would shift the cost for using apps and viewing content that consumes plenty of data, from the device owner to the content provider. Besides paying carriers to subsidize the cost to consumers of watching their programming, these content providers could also promise to
share some advertising dollars
with the mobile operators.
Earlier in the week, Verizon Wireless CEO Dan Mead said that the nation's largest carrier was looking at deals where content providers or advertisers would be responsible for paying for the data cost instead of consumers. AT&T also indicated an interest in such a model, calling it the same as toll-free calling. And with the average mobile subscriber using .659GB of data each month in Q4 of 2012, there is no room to go but up.
Research firm Nielsen said that during the fourth quarter of 2012, 41 million Americans were watching video on a mobile phone each month in the period, and were averaging
five hours and 23 minutes
of usage per person per month. The year before, there were 33.5 million viewers watching video on their mobile phone for an average of and four hours and 54 minutes each month during the quarter. As more and more people trade up to more capable phones, these numbers will continue to rise.
source:
WSJ