Dual-core Windows Phones with LTE are in the cards, Samsung and HTC to step up marketing
19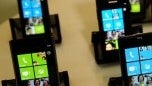 Andy Lees, the head of Microsoft's mobile division that is responsible for Windows Phone, has been on an interview-giving spree over the weekend. It's probably a start of the new aggressive marketing strategy that he announced Microsoft is commencing about the platform.
He said that both Samsung and HTC have agreed to redirect more of their marketing budgets to their Windows Phone lineups, including
in-store promotions and additional incentives for the reps in the carriers' stores
, as that's where 80% of the phones in the US are being sold. In Europe other venues for selling phones are more popular, and Microsoft also counts a lot on Nokia's retail prowess, with the 6000 stores that the world's biggest phone maker has control over. Andy Rees said that next year we will see significant efforts on Samsung's part to market its Windows Phone portfolio, which is probably a part of
the broader agreement the companies signed recently
:
I think that the agreement that we have with Nokia, it's obviously a particularly special one, they're exclusive to us, and we have a very, very deep partnership, and I think that Samsung is not quite as deep a dependence as the Nokia one, but it's certainly in that vein
Besides marketing efforts, Microsoft is working on plans to leapfrog to the next level in hardware too, said the mobile division chief. They waited on dual-core and LTE, he said, because next year we will see much more software to start with multicore optimizations, he said, and the LTE baseband chips won't be such space and battery hogs.
Given Microsoft's close ties with Qualcomm for the first year of Windows Phones, it won't surprise anyone if the third crop of Windows Phone handsets next year includes the MDM9615 chip that combines LTE/GSM/CDMA baseband radios in a significantly smaller footprint with less toll on the battery life than the current generation of LTE chips.
Windows Phone will this be the last to
make the move to dual-core
, but Andy Lees claims that Mango runs perfectly well on the current 1GHz Snapdragon S1 chips, since the mobile OS has been specifically optimized for it. This is, of course, true, but at some point people will start demanding 1080p video recording from their Windows Phones, like on Android and iOS, so it's good to hear that Microsoft is working with partners to bring dual-core phones to reality.
Another piece of good news from the Andy Rees interviews is that Microsoft is hard at work on the next version of Windows Phone. We know about
Tango for low-end handsets, but he probably means Apollo
when he said:
Pace is just incredibly important. If your pace is too short, then the magnitude of what you can deliver gets limited because of the time it takes to do all of the testing required to ship at very, very high quality. Having said that, what you don't want to do is just have huge, great long release times where you're out of the market.
Microsoft, he said, is taking the leapfrog upgrade approach, both in therms of hardware and software, which is apparently why it will jump directly to the second generation LTE chips, and are outing OS updates with 500+ new features like Mango. Andy Rees backed up this approach saying that Microsoft went from the worst browser to the best one on a mobile device, and they intend to out things when they are ready to steal the prime time spotlight.
Research firm Gartner says that by 2015
Windows Phone will have grabbed 20% of the mobile OS market
, but that prediction is largely dependent on what Nokia Windows Phones will come up with at Nokia World in two weeks and throughout 2012.
source:
Bloomberg
&
AllThingsD