Dropbox receives fresh, new iOS 7-like design
9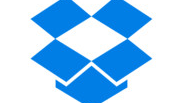 Released yesterday (November 21), version 3 of the popular file-sharing application Dropbox offers its iOS users a fresh design, inspired by the new look of iOS 7. The cosmetic overhaul does not only 'flatten' the visuals of Dropbox, but also simplifies the user interface. Apart from the new design, the file-sharing app also received some major changes under the hood as well. The developers claim that they've fixed some of the most common bugs, which caused the app to crash. Moreover, the app will allegedly launch, load photos and play videos significantly faster.
Apart from these upgrades, Dropbox offers several new features. First of all, the AirDrop function allows you to quickly share links and files. Secondly, Dropbox will now seamlessly save your videos to your device's library. And last, but not least, if you happen to use Dropbox on your iPad, you will probably be delighted to find out that tapping on a photo toggles fullscreen view.
"On your iPad, it used to take two taps to see a photo full-screen. Now, a single tap will let you enjoy your photo full-screen, and this also works for most other file-types", said Tim Van Damme, who is the new designer of the app. "Dropbox 3.0 is all about your content. We stripped out as much branding as we could, just so you can focus on what's important", he also implied.
If you want to try the new Dropbox, you can download it via the source link below.
Recommended Stories