Dream machine: $350 could score you a smartphone with a 2K display, 8GB RAM, SD-823 & more
31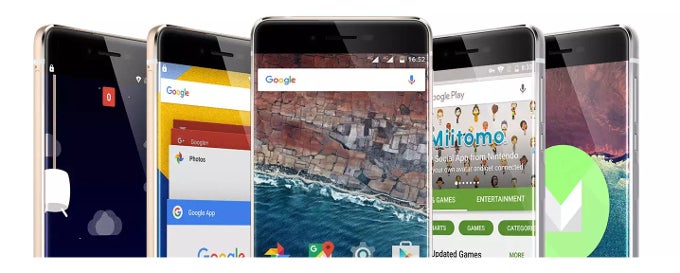 In their ongoing efforts to outdo one another, today's flagship smartphone vendors go to all kinds of lengths. Indeed, many contemporary high-enders arrive with top-notch processors, swathes of RAM and super-sharp displays that out-
pixel
many traditional TV sets. Often, such excesses are included merely to sound good on paper, rather than offering anything of substance to the general experience. Still, it's tough not to get a little excited at the specs race, and one start-up wants your help to create what would likely be the most power-laden smartphone on earth.
For an early bird price of 349 Euro ($363), Kickstarter-based Mana is looking to make waves with its Velocity One (V1) handset. For a price around half that of an entry-level
iPhone 7
or
Samsung Galaxy S7
, Mana believes it can offer a feature-rich experience complete with the premium housing we've come to appreciate from the likes of Apple and Samsung.
Though we're naturally skeptical as to how Mana would be able to make its dream a reality within the $363 margin, the company doesn't intend to scrimp in any sense of the word. Under the hood will sit Qualcomm's Snapdragon 821 (SD-823 if available in time for manufacture), 64 GB of expandable storage and a gigantic 8 GB RAM.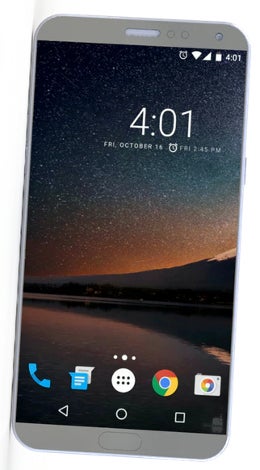 Elsewhere, Mana says that its V1 aspirations will stretch to a 5.5-inch, 2.5D display of 2K resolution, and there will apparently be two 16-megapixel rear cameras allied to an 8-megapixel effort for selfies. Along with the usual array of connectivity -- NFC, Bluetooth
4.2
LE, 4G and the like -- the 3350 mAh battery will also be furnished with wireless and quick-charging capabilities.
Additional trimmings include a high-definition audio, fingerprint scanner and IP68 protection against the elements. It is mentioned that the V1 may launch with Android 6 Marshmallow on board, though the Mana Kickstarter page does mention that the latest Nougat will be available over-the-air at some point.
It all sounds a little far-fetched and idealistic at the moment; the word that quickly springs to mind is vaporware. Having said that, it appears that Mana is trying to follow in OnePlus' footsteps and build a solid community of enthusiasts behind its dream product, and we'd certainly love to see this chock-full device step out of the imagination.
Hitherto, backers have pledged a total of €17,091 towards the eventual €300,000 goal. There's still almost one month left to run before the crowdfunding effort ends, and if you'd like to see this product reach some kind of fruition, you can go ahead and back the project by clicking the source link below.